Alex Parks / Helen Boulding - Manchester Academy 4 - 15.12.05
Apart from Lemar, Alex Parks is the only artist to come out of the Fame Academy series with a career to show for it. Remember David Sneddon or Ainslie Henderson? I think not. For a while it seemed like Parks was going to suffer a similar fate with a rush-released album of covers and original material behind her she seemed disappear off the face of the earth with little hope of return, but alas "Honesty", an emotionally draining album has seen her hit the road for her first UK tour.
First up Helen Boulding tried her best to run through a brief acoustic set as the audience continues to chat over each and every song. While lacking the punch of the recorded versions with Youth (The Verve, Embrace etc) which make up her debut album, tonight proves Boulding could go on to make one of the albums of 2006 and end up taking over from Beth Orton as our femme songwriter du jour. "Housework" is a metaphor for a doomed relationship, "I Don't Know What I Want, But I Know What I Need" comes across like a female fronted Embrace, with genuine emotion turned into a bombastic anthem. With just a piano, guitar and double bass she struggles to be heard over the contemptible audience, but next year when she goes out on the road with a full band is the time she'll truly break through (and you may as well put money on it now that Boulding will walk away with a Mercury Music Prize nomination in 2006)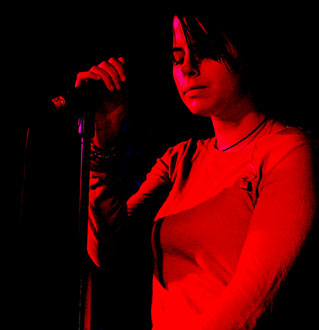 Since when did your music collection end up being defined by your sexuality? It's the question I ask myself as I look around tonight's audience and realize that Parks has taken on the status as gay icon in the same way that Jimmy Sommerville did for gay men in the late 80s. While Alex Parks won't be complaining that the 500 capacity venue is sold out there, she has to be questioning whether much of tonight's audience is here for the music or what she represents as a person.
This mournful melancholy is much better suited to the bedsit dwelling existence than it is to the live arena as we find out within the first few moments of the set. Standing virtually stagnant she delivers a largely forgettable set of mid-tempo ballads which make the musical highlights of Natalie Imbruglia seem revolutionary. It's sad because when she changes tempo on the next single "Honesty" it's a storming country tinged rocker that should go straight into the top 10 with ease.
With the right songs Parks could become one of our finest popstars as she looks fantastic and has a unique vocal style which resonates with emotion. There's always going to be a fanbase for her that will allow her to continue to make records and tour each year, but Fame Academy was a show that was supposed to showcase genuinely original talent and as a songwriter and performer she's predictably middle of the road.
Words: Alex McCann
Photos: Karen McBride www.karenmcbride.com
*****************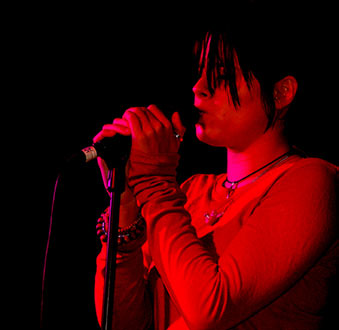 Click here to leave your comments on the Message Board
(NB: The message board opens in a new window so please disable your pop-up blocker to view)
*****************