Designer Magazine Xmas Shopping Guide 2004
A few years ago if you heard the phrase men's beauty products you'd expect it to be in an Al Murray Pub Landlord or Paul Calf Sketch along the lines of "Men's Beauty products - what are they French or something". Now it's probably common to find men and women fighting for space in the bathroom cupboard as his moisturizer gets in the way or her eyeliner and it all becomes a metrosexual mess of powder puffs and foundation.
Somewhat confusingly enough Baxter Of California was founded in 1965, we can only presume American men take their personal care a lot more seriously than we'd been lead to believe from the land of the hamburger. After a long and illustrious history the company was taken over by JP Mastley who saw the growth in the market and decided to develop Baxter's and create new products.
It's only now in 2004 that Baxter Of California are available in the UK for the first time through Sephora and House Of Fraser as well as selected salons, spas and health clubs.
As part of Designer Magazine Xmas Shopping Guide we look through a selection of the products available from Baxter of California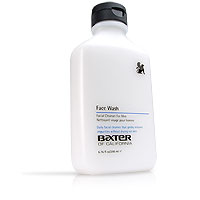 • Face Wash Facial Cleanser for Men: £10.00 for 200ml/6.76oz
Well there's not much you can say about Face Wash, in fact is there anything we could say about face wash that hasn't been said before. In totally unqualified non-scientific based tests we would say that Baxter's Face Wash left our skin feeling cleaner and softer and many of the alternative products on the markets such as Biactol or Oxy and the high street brands. Derived from coconut the cleanser left us feeling as soft as a baby which is the most you can hope for from any cleanser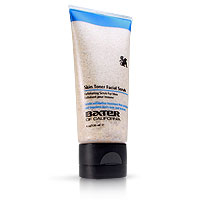 • Skin Toner Facial Scrub: £12.00 for 120ml/4oz
Exfoliating scrubs are perhaps the least pleasurable of the personal care process, but undoubtedly they offer a far deeper cleanse than a normal facial cleanser and also stimulate cell renewal in the skin. Baxter's describe it as a perfect pick me up prior to shaving, which were not entirely sure about, but if personal care and beauty was too easy there would be no ugly people in the world (joke)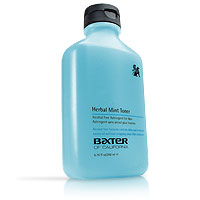 • Herbal Mint Toner: £15.00 for 200ml/6.76fl oz
Following the use of the face wash which takes the surface level dirt and grease off the herbal mint toner removes dirt and oil from deep within the pores itself. Based around mild Witch Hazel Extract, Cucumber, and Peppermint Oil the toner is an important part of your personal care routine removing dirt from those areas of build-up such as the side of the nose and the forehead.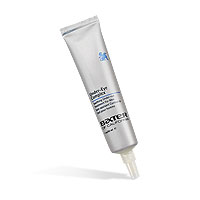 • Under-Eye Complex: £18.00 for 30ml/1oz
Many personal care products suggest you keep away from the eyes which is why the under-eye complex is not only important to help cleanse the area under the eyes, but also to fight off those puffy dark circles which come with too many late nights on the town. Of all the give-away areas on a mans face it's probably the eyes that are most telling off his age, which is why this product is so important to knock a few years off your advancing years

• Clarifying Clay Mask: £15.00 for 120ml/4oz
The least frequently used products of the personal care products and the one most men will still feel a little uneasy about using. However Designer Magazine says get in touch with your feminine side, slap on the Baxter's clay mask, slice the cucumber and have a proper boys night in. And if you're feeling a little unnerved you could always switch on Men and Motors and crack open a can of stella while you're waiting for the mask to set.

Using Baxter's ranger of male personal care products for a couple of weeks certainly changed our outlook and while we feel the clay mask is one step too far, the other products in the range left our skin feeling cleaner and refreshed. In 10 years these sort of products will be the norm rather than the exception and cheap imitations will follow - Baxter's Of California already have nearly 40 years experience behind them so we're sticking with the best.

Words: Alex McCann

***********
Baxter Of California range is available in Sephora and House Of Fraser
For more information on the Baxter Of California range
www.baxterofcalifornia.com
***********

*****************
Post your comments / reviews about the Baxter Range on the Message Board
(NB: The message board opens in a new window so please disable your pop-up blocker to view)
*****************