DESIGNER MAGAZINE
Best Of 2002
Over the past 12 months we've covered over 100 interviews in the world of Music and Entertainment and now comes the time to decide just who to feature as the "Best Of 2002". It's a journey which has taken us 365 days and taken in interviews from So Solid Crew through to Bill Wyman and from League Of Gentlemen to Phoenix Nights. Read on to find out who exactly have earned the titles of Designer Magazine Best Of The Year.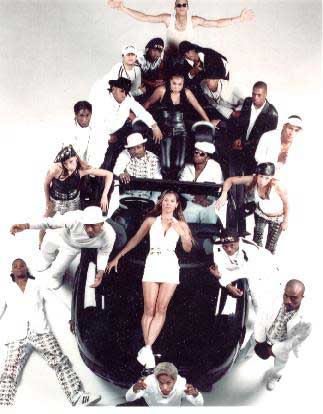 Best Band / Artist
1. So Solid Crew
2. Fosca
3. Suede
Strangely enough this category was the easiest to choose for due to the fact that most of our latter day rock & roll Saints all have serious flaws when it came to deciding the ultimate bands of 2002. The Vines and The Strokes and the garage rock scene were knocked out straight away for the plain and simple fact that although they're possible the sexiest bands of the year and the tunes speak for themselves – when it came to interviews they simply had nothing new to add to rock & roll mythology.
So Solid Crew are a band who have everything – the music, the look, the rock & roll headlines – and Designer Magazine has backed them from day one. After the disappointment of having their tour cancelled at the tail end of 2001, the band have been working on the 2nd full album throughout the year while the likes of Romeo, Harvey and Oxide & Neutrino have been representing the crew with their solo work.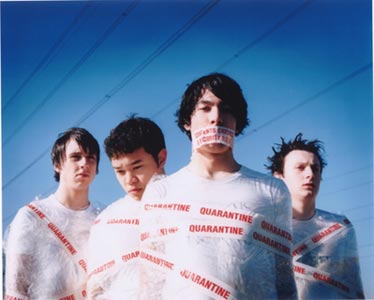 Best New Band / Artist
1. Kinesis
2. Athlete
3. The Darkness
Politics and Music have gone hand in hand throughout the history of rock & roll – until publishers decided it just didn't sell as well as the skinny tie brigade. That's why Kinesis are needed more than ever and the fact that the band have an average age of 18 offers hope that maybe the kids aren't just an apathetic bunch of losers.


Best Album
1. Fosca – Diaries Of An Antibody
2. McAlmont & Butler – Bring It Back
3. Pete Yorn – MusicForTheMorningAfter
Earlier in the year we described Fosca's "Diary Of An Antibody" as the "most important pop album of 2002" and the anti-thesis to bland worn out pop in 2002". Do we really need to say anything else?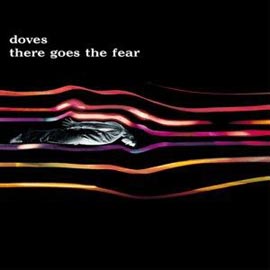 Best Alternative Single
1. Doves – There Goes The Fear
2. Miss Black America – Talk Hard
3. The Shining - Quicksilver
With so many classic singles released this year, it was almost a lottery as to who received the number 1 position. But out of all the singles released this year it is Doves' "There Goes The Fear" that will still be filling out indie disco's in 10 years time alongside choice cuts from the Roses, Charlatans and Oasis.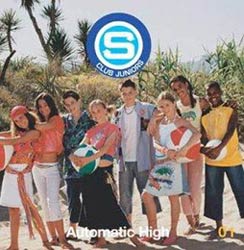 Best Pop Single
1. S Club Juniors – Automatic High
2. Gareth Gates – Anyone Of Us
3. Westlife – Bop Bop Baby
The Junior's proved that a good song always wins through and despite the various Popstars and Pop Idols contestants clawing for the title the kids ran away with the Best Pop Single of The Year by a mile.
In truth it could have been "One Step Closer" or "New Direction" that won it for them, but with "Automatic High" following in the tradition of great Motown influenced pop records ala S Club 7's "Reach", Spice Girls "Stop", Boyzone's "Picture Of You" it just pipped the other 2 S Club Juniors records by a nose.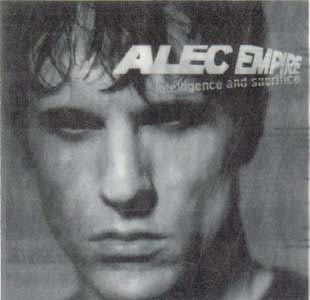 Best Rock / Alternative Act
1. Alec Empire
2. The (International) Noise Conspiracy
3. Miss Black America
The rock scene in 2002 went from the extremes of truly atrocious bands to some of the best rock albums of the past 10 years. From hard-core rock acts such as Mortiis and Bezerker through to more commercial offerings such as Hoobastank, The Beatsteaks and Bowling For Soup there were plenty of bands to choose from – but we went for the New Wave Of New Angry trio of Alec Empire, TINC and Miss Black America.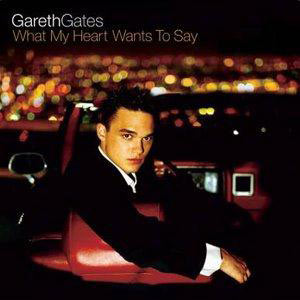 Best Pop Act
1. Gareth Gates
2. S Club Juniors
3. Blazin Squad
Gareth Gates is the only person that matters in pop and if you don't like the spiky haired hedgehog you simply do not understand the fundamentals of great pop music. Despite the fact he doesn't speak a word during his live concerts, they have created the type of hysteria not seen since the Beatles and Elvis and for that reason alone he has to be the Best Pop Act Of The Year.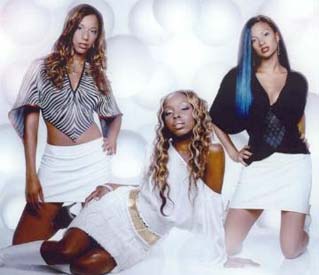 Best Urban Act
1. So Solid Crew
2. Ms Dynamite
3. Misteeq
The fact that all 3 of the Best Urban Acts of the year shows just how far we've travelled in the past 18 months in terms of recognition. In the main the US Scene is blander than bland and there's only so many more Dre / Neptunes / Timberland records we can take before the scene eats itself. On the other hand So Solid Crew, Ms Dynamite and Misteeq are creating truly original and life changing music.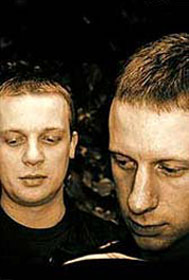 Best Dance Act
1. Medicine 8
2. The Streets
3. J Walk
Medicine 8 are the best thing to happen to dance music in the past 5 years. After weak album releases from the likes of Lo-Fidelity Allstars, Timo Maas and X-Press 2 and the fact Superclubs were closing by the weak it seemed that dance music was on it's arse. However the return to the underground has enabled acts such as Medicine 8 and J Walk to thrive on the creative buzz.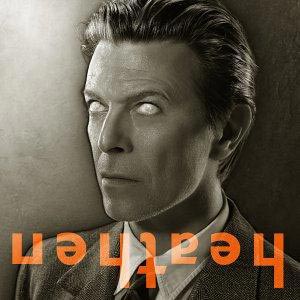 Best Live Act
1. David Bowie
2. Polyphonic Spree
3. Bowling For Soup
2002 was something of a revival for Bowie with "Heathen". But it was the live show at Old Trafford Cricket Ground this summer that sealed his fate with a run through of classics like "Ashes 2 Ashes", "Fashion" and "Changes" next to contemporary tracks such as "Everyone Says Hi" from the "Heathen" album.


Best Male
1. Morrissey
2. Alec Empire
3. Gareth Gates
When Morrissey returned to these shores earlier this year for a short tour he showed up every single frontman of 2002 for the lame rock & roll imitators they truly are. He may be currently touting for a record deal – but compared to any frontman you care to mention Mozzer stands tall above them all.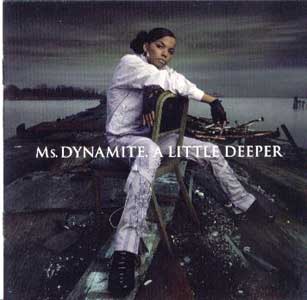 Best Female
1. Ms Dynamite
2. Alesha from Misteeq
3. Pink
2002 was all about strong female figures and it was Ms Dynamite, Alesha from Misteeq and Pink who were the true ambassadors for Feminism. Dynamite's political stream of consciousness, Alesha proved that the ladies can MC just as rough and ready as the lads and Pink was a human version of Tank Girl. What more could you ask for?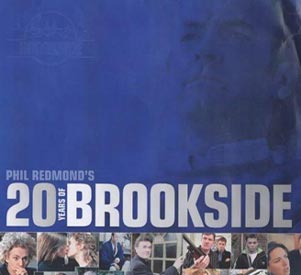 Best TV Show
1. Brookside
2. Linda Green
3. Your Face or Mine?
Despite all the lame reality TV shows, you couldn't help be glued to the box for the latest production from Red Productions (Linda Green / Cutting It / Clocking Off) in Manchester or the numerous other quality dramas each and every week. Brookside celebrated it's 20th Anniversary after being relegated to the Saturday Afternoon slot, but at Designer we think the Imelda Clough murder story, the siege and mental case Jimmy Corkhill have provided some of the Best Soap Moments of the year.

Best TV Comedy Show
1. Bo Selecta
2. The Office
3. Coupling
People are saying this year has been a Golden Age for Comedy and were certainly not going to disagree. Alan Partridge, 2DTV, Dead Ringers and Havin' It Off all made the shortlist, but Bo Selecta won us over with celebrity stalker Avid Merrion - Shamone MuthaF**ker!!!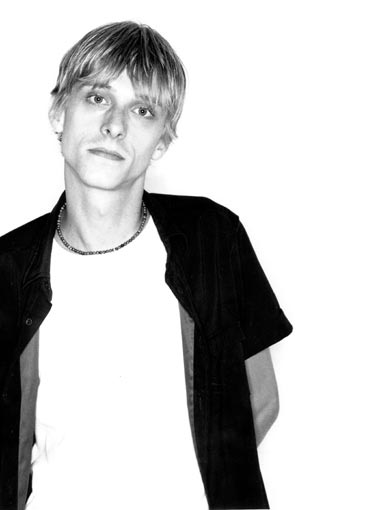 Best TV Character
1. Alan Partridge (Steve Coogan)
2. Gareth from the Office (Mackenzie Crook)
3. Jeff from Coupling (Richard Coyle)
Watching Alan Partridge veer close to another breakdown in his 3rd Series made Monday Nights something to stay up for. TV Critics may have slated it almost universally, but with so many classic "back of the net" moments Partridge scoops the Best TV Character ahead of those TV Geeks Gareth from the Office and Jeff from Coupling.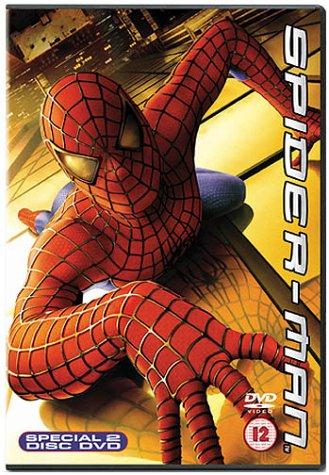 Best Film
1. Spiderman
2. The Lawless Heart
3. Donnie Darko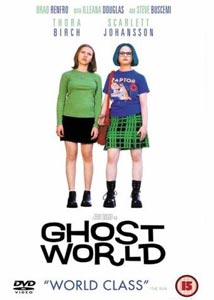 Best Video / DVD
1. Ghostworld
2. A.I
3. From Hell
"Ghostworld" is a film about 2 girls who hate the world and don't own mobile phones. It seemed like the perfect film to us guys at Designer Magazine…and Daniel Clowes followed up the DVD release this year with his comic book "David Boring" which plough similar themes of outsider-dom.

Best Actor
1. Andrew Lincoln (Teachers)
2. Toby Maguire (Spiderman)
3. Gene Hackman
Best Actress
1. Brenda Blethyn (Lovely And Amazing)
2. Hilary Swank (Insomnia)
3. Angelina Jolie

Best Arts Performance
1. The Anti Royal Variety Show hosted by Chloe Poems @ Green Room
2. Peter Kay Live @ Preston Guildhall
3. Habitat @ Manchester Royal Exchange
As the whole world was wrapped up in the Jubilee Celebrations, we went down to see Chloe Poem's "The Anti Royal Variety Show" in which Poem's performed the likes of "The Queen Sucks Nazi Cock" and "Harry, King Of Smack" - here was a voice to express our working class thoughts in an entertaining intellectual manner.

**********
Post your own Best Of 2002 Opinions on the Message Board
**********