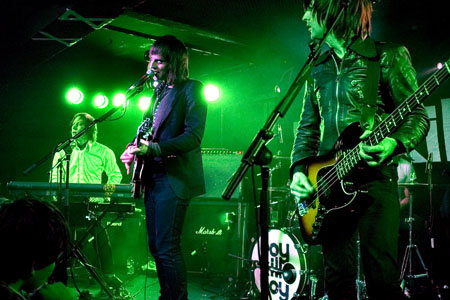 Boy Kill Boy / Mistys Big Adventure / Astro Boy
Manchester Academy 3 - 1.3.06
Astro Boy have been loitering around Manchester's alternative rock scene for the past 12 months, but they seem to have really found their calling on this support slot for Boy Kill Boy. "Guilty Conscience" and "Rotoscope" sound like The Killers meet the Arctic Monkeys with touches of the Panic! At The Disco thrown into the mix for good measure. New song "Holiday In The Sun" is a real primal rock song turned into a disco classic, "We Need A Story" sounds like the Get Up Kids gone acoustic and hints at their emo past before ending with the classic singalong "We're Not Stars". Give it 12 months and it could well be Elliot Smith and The Astro Boys their talking about rather than Alex Turner and his Arctic Monkeys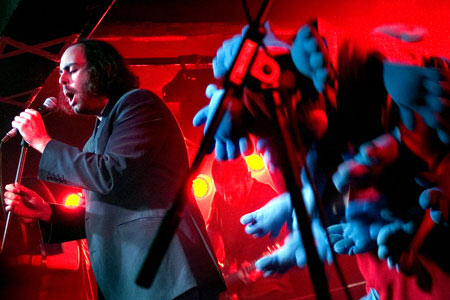 Mistys Big Adventure are like no other band you've seen before, well unless you're tripping on mushrooms in the centre of a field in Glastonbury while your school teachers arrive dishevelled on stage only to be joined by a character that takes the worst and best bits from The Mighty Boosh and The Magic Roundabout. To a certain extent you have to detach yourself from groundhog day as far as Mistys are concerned with the only point we touch on reality is when the band come over all political and sing "All Things Bright And Beautiful, George Bush will Kill Them All" before leading into a song called "Evil", about the son of a Bush himself. Elsewhere it's songs like "The Story of Love Has A Beginning, A Middle and An End" and "Two Brains" which sound like The Zutons if only they weren't so damn self-conscious. Expect Mistys to take over the world and have guest appearances in Doctor Who as Aliens from the Planet Shroom!!!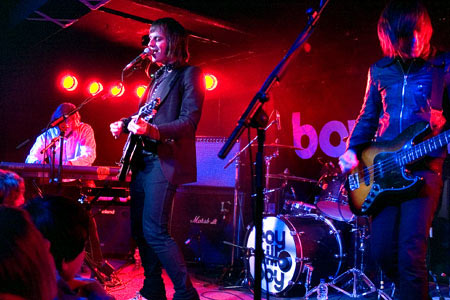 If Boy Kill Boy are being pitted against Protocol as the 80s revivalists it's clear already who's won. With a frontman you'll either love or hate BKB will get the shackles up from some people, if you look through sepia tinged lenses he'll possess a cool as f**k presence that resembles a droog from Clockwork Orange...a change of the light and he soon resembles Richard Madeley's vision of rock star cool with some Nathan Barley tw*ttiness.
Since we saw Boy Kill Boy supporting Hard-Fi over twelve months ago at Night & Day, the band we see now hardly resemble the chirpy chappys we previously witnessed. To their detriment the sound has swelled and the mix is murky with the keys clashing with the guitars for space in the mix. On "Suzie" and "Cheaper Chirpy" they remind us why they had so much potential with early fuzzy Supergrass sound still prevalent and on "On My Own" they deliver soaring elegiac pop reminiscent of Rialto with huge soaring strings.
There's no doubt that Boy Kill Boy will be massive by the end of the year, but for Designer Magazine the very thing that made them fun in the first place has gone amiss in their quest for that big wall of sound. It took Supergrass 3 albums to hit that mature phase and BKB seem to have done it all before their debut album has been released. What this bodes for the future remains to be seen?
Words: Alex McCann
Photos: Kirsty Umback www.kirstyumback.com
*****************
Click here to leave your BKB / Mistys comments on the Message Board
(NB: The message board opens in a new window so please disable your pop-up blocker to view)
*****************
BOY KILL BOY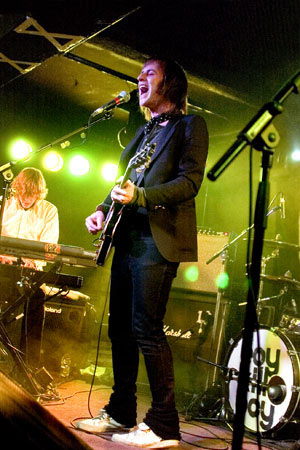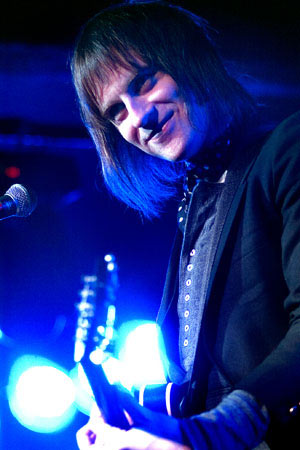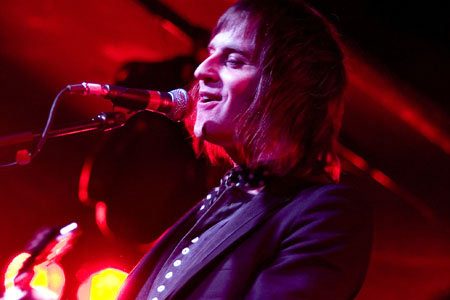 MISTYS BIG ADVENTURE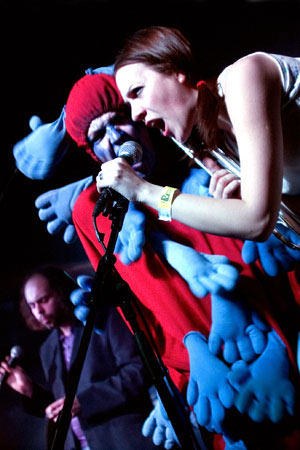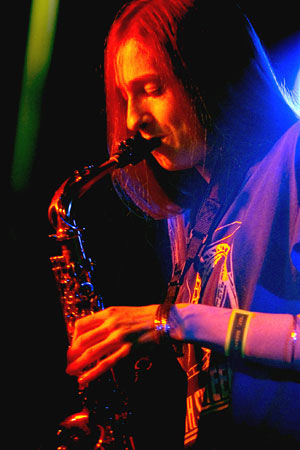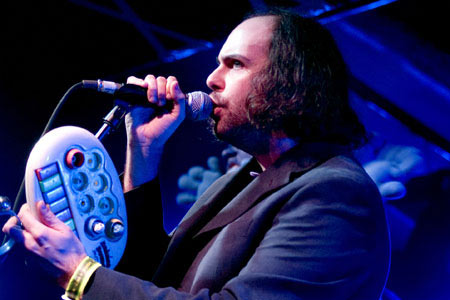 HOW RICHARD MADELY MORPHED INTO BOY KILL BOY'S CHRIS PECK VIA DAVID ESSEX?