Buskers Versus Cancer - Manchester - 13.1.07
Last year ex-Smiths bass player Andy Rourke and Great Northern Productions arranged the Manchester Vs Cancer event after Rourke's his manager's sister, Nina Rehman, battled against the disease. After the success of last years event which was headlined by New Order and featured the first performance in 20 years of Andy Rourke and Johnny Marr on the same stage together it was decided it was to be an annual event.
Tickets went on sale yesterday, Friday 12th January, for this years event which takes place at the MEN Arena on March 30th 2007. Already confirmed for the show are Ian Brown, The Charlatans and Echo & The Bunnymen

To launch the event in their own innovative style they took to the streets to try and break the World Record for the largest buskathon. At 3.30pm those hundreds who had taken part were invited to Urbis for a intimate show by ex-Oasis member Bonehead along with Andy Rourke and Badly Drawn Boy.
Our photographer Karen McBride was on hand to take pictures of those buskers taking part.
Words: Alex McCann
Photos: Karen McBride www.karenmcbride.com
*****************
For more info and tickets details for Versus Cancer
www.versuscancer.org
****************



*****************
Click here to leave your comments on the Message Board
(NB: The message board opens in a new window so please disable your pop-up blocker to view)
*****************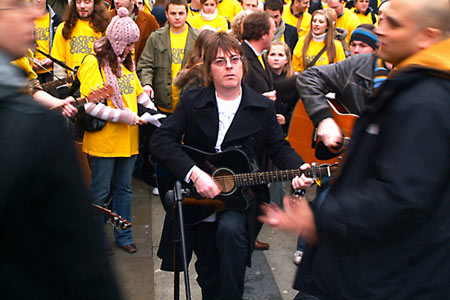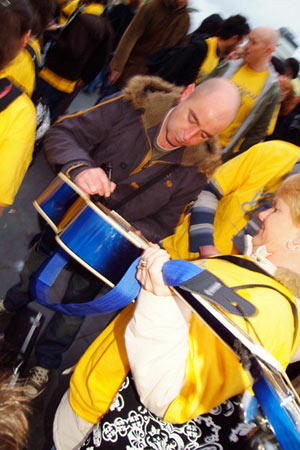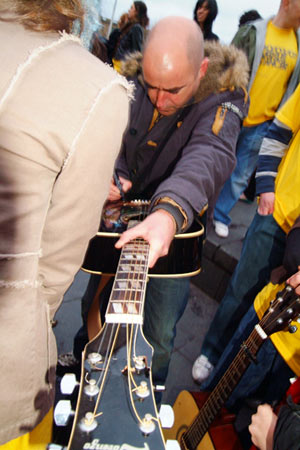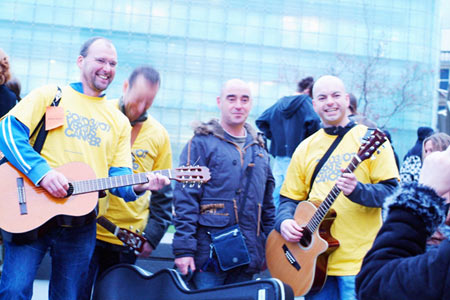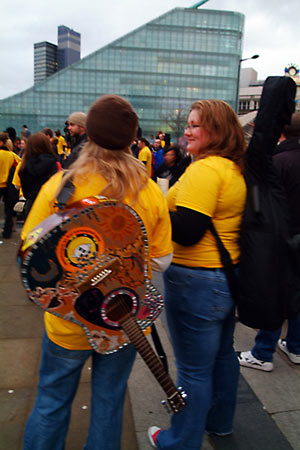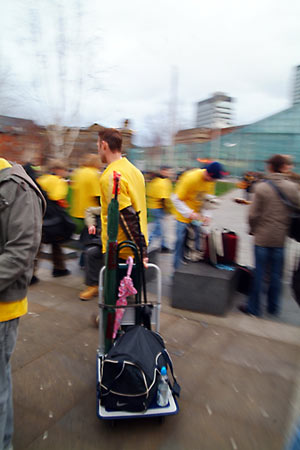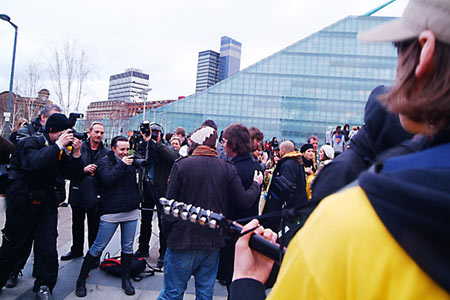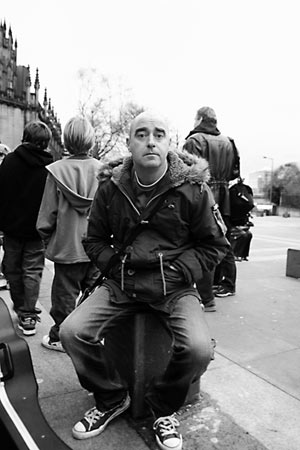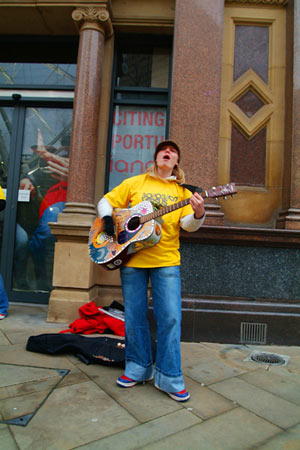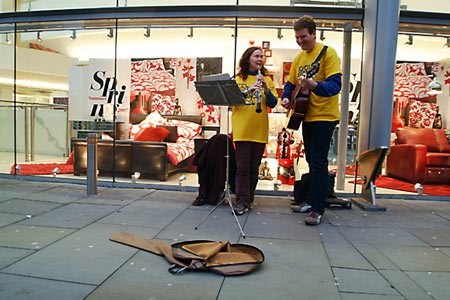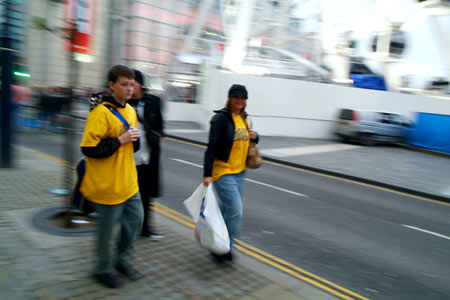 *****************
For more info on Versus Cancer
www.versuscancer.org
****************
*****************
Click here to leave your comments on the Message Board
(NB: The message board opens in a new window so please disable your pop-up blocker to view)
*****************