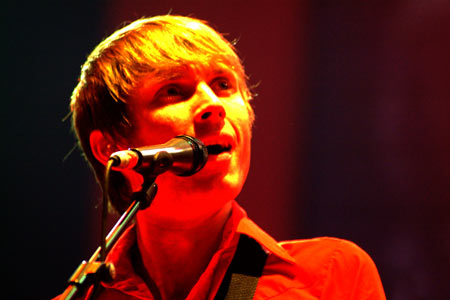 Carling Weekend: Leeds & Reading 2006
Full Line Up Details

At the time of going to press all weekend tickets for Reading Festival have sold out, but selected ticket outlets still have weekend tickets for the Leeds leg of the Carling Weekend.

Whether it's the gap that Glastonbury left is up for debate, but this years Carling Weekend line-up is one of their best in years with Franz Ferdinand set to unleash some new material, Muse set to prog up the weekend with audacious ambitious songs that will go stratospheric and Pearl Jam returning for the veterans slot.

Of the rest of the line-up questions remain whether Kaiser Chiefs can follow Audioslave and it will be fun seeing them try. The fact that Belle & Sebastian are now playing the "rock" festival also shows how far and wide reaching this encompassing line-up is. The highlight for many people in the Friday at Reading and Saturday at Leeds will be Panic! At The Disco opening up proceedings.

The fact that Arctic Monkeys are playing directly after the streets could lead to an interesting collaboration while Placebo and My Chemical Romance a double bill could see a mess of kohl in the mosh pit.

On the Radio 1 stage meanwhile Primal Scream and The Raconteurs see two old favourites return with a new sound and new guise.

The Carling Weekend 2006 - the festival you can't miss!!!

***************
For ticket availability of this years festival check out
www.ticketline.co.uk
***************

Reading: Friday, August 25 / Leeds: Saturday, August 26
Main Stage
FRANZ FERDINAND
KAISER CHIEFS
YEAH YEAH YEAHS
BELLE AND SEBASTIAN
FALL OUT BOY
THE SUBWAYS
PANIC! AT THE DISCO
DASHBOARD CONFESSIONAL
FIGHTSTAR
TOWERS OF LONDON

Radio 1 Stage
PRIMAL SCREAM
DIZZEE RASCAL
SPECIAL GUESTS
SECRET MACHINES
MYSTERY JETS
PEACHES
GOGOL BORDELLO
GUILLEMOTS
LONG BLONDES
FIELDS
DUELS


THE CARLING STAGE
BEDOUIN SOUNDCLASH
TWILIGHT SINGERS
EAGLES OF DEATH METAL
HOWLING BELLS
BROMHEADS JACKET
THE SUNSHINE UNDERGROUND
LITTLE MAN TATE
GET CAPE, WEAR CAPE, FLY
FIELD MUSIC
SCISSORS FOR LEFTY
PIGEON DETECTIVES
ZOX
MUMM RA
THE LOCK-UP STAGE
SICK OF IT ALL
THURSDAY
BODYCOUNT FEATURING ICE-T
HUNDRED REASONS
BOUNCING SOULS
RISE AGAINST
BOYSETSFIRE
BLEEDING THROUGH
LIGHTYEAR
SEND MORE PARAMEDICS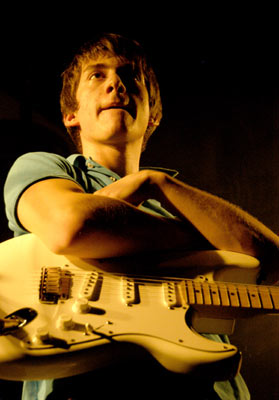 Reading: Saturday August 26 / Leeds: Sunday August 27
Main Stage
MUSE
ARCTIC MONKEYS
THE STREETS
FEEDER
DIRTY PRETTY THINGS
THE FUTUREHEADS
THE CRIBS
WOLFMOTHER
FLOGGING MOLLY
AIDEN

Radio 1 Stage
THE RACONTEURS
COHEED & CAMBRIA
JET
CLAP YOUR HANDS SAY YEAH
THE FALL
THE SHINS
BE YOUR OWN PET
MILBURN
PLAN B
GIANT DRAG
747'S


THE CARLING STAGE
NOUVELLE VAGUE
THE FRATELLIS
TV ON THE RADIO
THE ORGAN
THE LIKE
THE SPINTO BAND
THE NOISETTES
GOOD BOOKS
TILLY AND THE WALL
RUMBLE STRIPS
SERENA MANEESH
THE MACCABEES
THE MORNING AFTER GIRLS

THE LOCK-UP STAGE
REEL BIG FISH
ANTI FLAG
MILLENCOLIN
ALEXISONFIRE
HAWTHORNE HEIGHTS
AGAINST ME!
CAPDOWN
THE BLED
PARAMORE
ADEQUATE SEVEN
CAPTAIN EVERYTHING!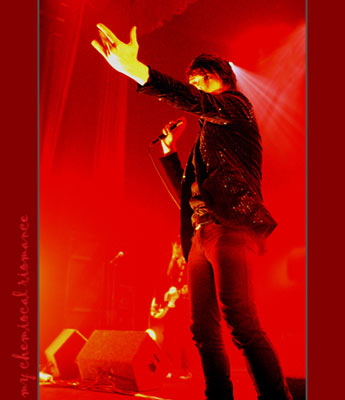 Reading: Sunday August 27 / Leeds: Friday August 25
Main Stage
PEARL JAM
PLACEBO
MY CHEMICAL ROMANCE
BULLET FOR MY VALENTINE
LESS THAN JAKE
TAKING BACK SUNDAY
KILLSWITCH ENGAGE
STORY OF THE YEAR
MASTODON

Radio 1 Stage
MAXIMO PARK
THE RAKES
THE KOOKS
BOY KILL BOY
BROKEN SOCIAL SCENE
GOLDIE LOOKIN' CHAIN
HOPE OF THE STATES
DRESDEN DOLLS
FORWARD RUSSIA
THE AUTOMATIC
TAPES 'N' TAPES
THE MARSHALS


THE DANCE STAGE
RADIO SOULWAX PRESENTS:
NITE VERSIONS (Live)
VITALIC (Live)
2 Many DJ's
Erol Alkan DJ Set
COLDCUT
LADY SOVEREIGN
SWAY
SPANK ROCK
SHITDISCO
SUPERTHRILLER

THE CARLING STAGE
ANIMAL COLLECTIVE
HOT CHIP
LARRIKIN LOVE
THE KLAXONS
LETHAL BIZZLE
STATIK (DJ)
THE RESEARCH
GOOD SHOES
SEMIFINALISTS
YOU SAY PARTY! WE SAY DIE!
HUMANZI
SWITCHES
THE ON OFFS
KHARMA 45

*****************
What do you think of this years line-up?
How do you think it compares to previous years?
Click here to leave your comments on the Message Board
(NB: The message board opens in a new window so please disable your pop-up blocker to view)
*****************



TOPMAN UNSIGNED STAGE
Unsigned bands get their chance to play at the UK's biggest festival
At this year's Carling Weekend: Leeds Festival, the best unsigned bands from the Midlands and North will get the chance to play to over 70,000 festival goers thanks to Topman. Following the success of the Unsigned Stage at last year's event, festival organisers Mean Fiddler are delighted to announce details of how bands can apply to win a place performing on the Topman Unsigned Stage at Bramham Park this summer.
Due to the immense pressure of bands looking to play the North's only festival, Mean Fiddler last year decided to include a stage for the best unsigned talent. Hailed as one of the highlights of last year's event, the chosen bands were selected from hundreds of demos. Emphasising Mean Fiddler's continued dedication to supporting bands from grass root level through to main stage triumph, the Carling Weekend: Leeds Festival organisers are delighted that the Unsigned Stage is returning this year even bigger and better.
Topman are a firm supporter of young talent both in music and fashion, giving new bands and artists the opportunity to play in Topman stores, at brand events and now on the Topman Unsigned Stage at this year's Carling Weekend: Leeds Festival.
Demos can be handed in on CD format at the following selected Topman stores from June 19th:
Glasgow (Argyle Street)
Newcastle (Eldon Square)
Leeds (Briggate)
Sheffield (Fargate)
Liverpool (Church Street)
Manchester (Arndale Centre)
Nottingham (Victoria Centre)
Birmingham (Bullring)
Deadline for all entries is June 30th and selection will be announced July 17th.