The Ga Gas - Dry Bar - 1.4.05
The Ga Gas have spent the last couple of years on a debauched non-stop rock n roll tour supporting the likes of Andrew WK and Kelly Osbourne, playing on the Kerrang New Rock N Roll tour with Hurricane Party and Johnny Panic and now this, the first headline tour since the release of their debut album "Tonight The Midway Shines".
Designer Magazine first met up with the Ga Ga's in 2003 where we proclaimed the Ga Ga's as one of the Top 3 bands most likely to be signed by the end of 2004. A few months later the band signed to Sanctuary Records, home to Morrissey and many other legends.
When the band played the Dry Bar in Manchester, we sent our photographer Shirlaine capture the boys in action.
Words: Alex McCann
Photos: Shirlaine Forrest www.shirlainephotos.co.uk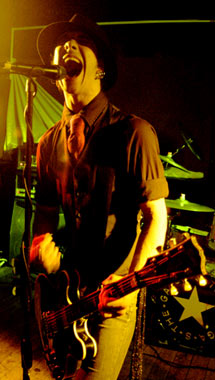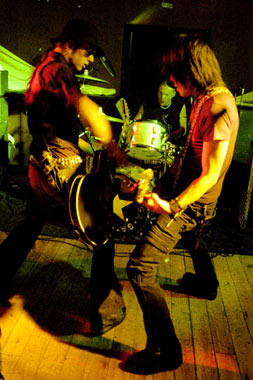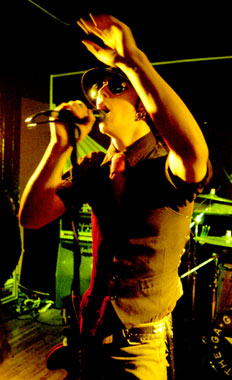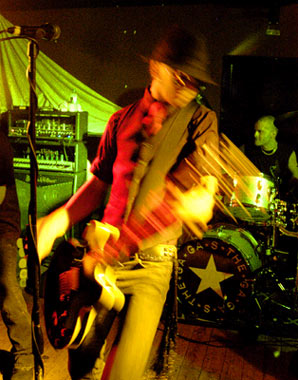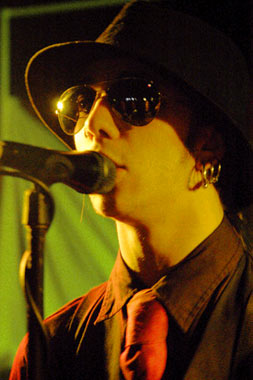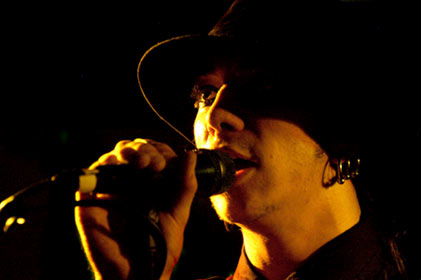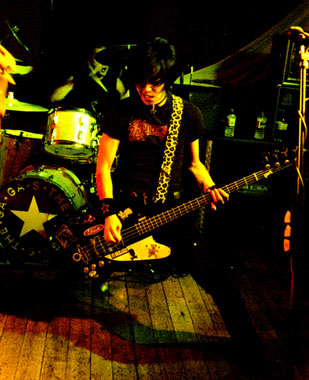 *****************
Click here to leave your Ga Gas comments on the Message Board
(NB: The message board opens in a new window so please disable your pop-up blocker to view)
*****************