IN THE CITY 2005
THE UK'S INTERNATIONAL MUSIC CONFERENCE
Manchester: Various Venues
Sept 30th - Oct 3rd 2005


(Pic: Dear Eskiimo)
Designer Magazine at ITC 2004
Last year it was the obvious choices such as The Subways, The Longcut and The Paddingtons that were destined for future success, but as Designer Magazine had featured all 3 bands previously we stepped away from the easy option and pinned our hopes on a little known band called Dear Eskiimo, a band we described as "the bastard offspring of Outkast, The Sound Of Music, Space, Alisha's Attic and Goldfrapp". Being a band that the In The City panel had overlooked for the Official ITC Unsigned showcases, The Band Agency picked up on what we'd earlier spotted a few months prior and booked them for the opening night of Break In The City. With most of the major labels offering blank cheque books to sign their name they decided to sign to Mercury Records with a 5 Album deal that allowed them the artistic freedom to select producers and take their own route. At the time of going to press the band are currently in the studio with Sugababes producer Craig Dodds who will give their original demos that extra shine. A single is set for release in September / October.

Other notables we backed included Nizlopi, whose Glastonbury set was one of the highlights of the festival; Ivory who went on to support the likes of D12 and Mc Solaar; Pure Reason Revolution who signed to Sony Records; Weapons Of Mass Belief that rocked America at the SXSW Festival....and then there was Tat, of which half the band went to become Busted's live band before they split up to let Charlie Simpson do Fightstar full time. Hey, you can't get them all right!!!

Check out our coverage from last years In The City by clicking here


The history of ITC
Previous bands Designer Magazine has backed over the past 6 years at In The City include The Darkness, Kinesis, Tim Armstrong, Youth Movie Soundtrack Strategies and The Crimea amongst others...and In The City in general has a history of breaking talent such as Oasis, Coldplay and The Stereophonics in previous years showcases.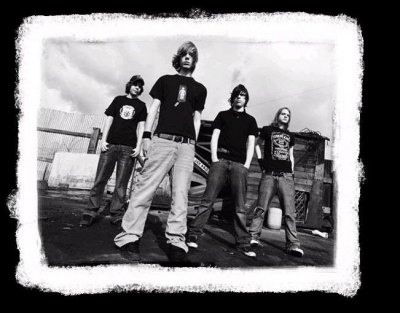 Pic: Linchpin - This years possible ITC success story Of 2005

In The City 2005
Who will be the bands that breakthrough this year? Will Break In The City prove a vital a breeding ground as the main event? Will Urban ITC build on the success of last years summit?

They are all questions that will be answered between September 30th and October 3rd when the UK's International Music Convention returns to it's spiritual home at the Midland Hotel. This years theme is "I Went To The Crossroads" of which Antony Wilson says, co-founder and director of In The City said, "It's always a joy to remember the words of Robert Johnson, the man, who more than any other is the fountainhead of our business and our obsession. This year's banner quote celebrates the fact that our industry has spent the last decade at the crossroads, dillying and dallying, phased by the prospect of the new digital world. Finally we've seen the light – a green one, thank God – and we're moving straight ahead with an energy and an optimism not seen in a long time

At the same time the fact that popular music remains as vital and fascinating as ever as we follow Crazy Frog and Coldplay through 2005 while celebrating the anniversary of Like A Rolling Stone, should remind us all, that even if it wasn't Robert, someone must have sold their soul to the devil at the crossroads, to have created such a continuously inspiring art form"


Entering In The City Unsigned 2005
To put forward your act for ITC Unsigned please send a 3 track demo with biography and image to:

PHIL SAXE
A&R CO-ORDINATOR
IN THE CITY UNSIGNED 2005
8 BREWERY YARD
DEVA CENTRE
TRINITY WAY SALFORD
M3 7BB UK

The closing date for entries is 5pm on Friday 22nd July 2005.

Entering Break In The City
Break In The City not only provides free daytime conferences aimed more at unsigned bands, but it provided some of last years live highlights including Dear Eskiimo and Ivory

For details of how you can play Break In The City this year check out
http://breakinthecity.co.uk/

Designer Magazine - In The City Coverage for 2005
Each year Designer Magazine highlights what it considers to be the best bands and gigs of ITC, irrespective of whether the bands are playing the official ITC Unsigned, Break In The City or a fringe gig in the city. In order so that we can do this comprehensively we ask that you also send a demo CD with biog and photo to ourselves as well as ITC and Break ITC

Please send all packages to

IN THE CITY 2005
Designer Magazine
8 Northway
Altrincham
Cheshire
WA14 1NN

Note 1: We don't have a specific deadline for demo submissions as we accept demos all year round, but please note the earlier you send it before ITC the better.

Note 2: Designer Magazine is not on the ITC Unsigned panel, but do email recommendations to both ITC and Break In The City of the stand out bands we receive

Tips for making your demos stand out from the pile

Although we listen to every demo sent it's understandable that some are initially given preference for one reason or another. Here's a few tips for what floats our boat at Designer Magazine

1. Make sure your letter / biog grabs us from the opening line. It's doesn't matter whether it's four line letter or 4 page biog, if you've lost us before we started then it doesn't bode well. The Darkness sent us about 20 pages of cuttings / Dear Eskiimo sent us a brief hand-written letter - they both grabbed us from the first sentence

2. Don't list every single gig you've played, chances are every other band we receive demo's from have played the same venues. Simply list the highlights including any notable support slots or gigs

3. Whatever anyone says - image is important. Get a good promo photo to send out with the demo CD. You don't have to be a supermodel - just please avoid the 4 lads against a brick wall photoshoot!!!

4. More isn't always best. If you have a 10 track CD of the best tracks we're likely to hear this year then send them all (Although if sending to ITC themselves do stick to the 3 song CD limit), if you've got 3 amazing tracks and 7 average just keep it to the best selections

5. We can never get enough T-Shirts so feel free to send them over with the demo pack. The size of the staff at Designer Magazine are XL, L and M so send one of each size if possible. NB: It's a cheap way of getting your name out there - we've lost count of the people who asked us about Nizlopi during and after last years ITC - however if you're on a budget just slip a note in to say can supply T-shirts if needed!!!

*************
For more information this years In The City
www.inthecity.co.uk
*************

*****************
Click here to leave your In The City comments on the Message Board
(NB: The message board opens in a new window so please disable your pop-up blocker to view)
*****************