JAMES' LAST TOUR WITH CURRENT LINE-UP
This December will be the last chance to catch the current line-up of James perform together in a nationwide tour. After 10 studio albums, a million-selling Best Of and 20 Top Forty singles in the UK as well as considerable success in the USA, James can rightly claim to be one of Britain's most successful bands.
Although this will be Tim Booth's final tour with the band, the remaining members of James will continue making music together, and will make an announcement regarding their plans at a later date.
December
Sun. 2nd Brighton Centre 0870 900 9100
Mon. 3rd Leeds University
Tue. 4th Newcastle Arena 0191 263 5000
Thu. 6th Birmingham NEC 0870 909 4133
Fri. 7th Manchester Arena 0161 930 8000/832 1111
Sun. 9th Glasgow SECC 0870 040 4000
Mon. 10th Wembley Arena 0870 739 9444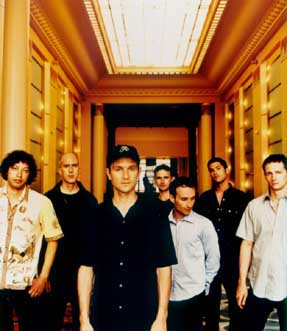 24 hour credit card hotline: 0115 912 9000 or online:
www.gigsandtours.com