Laruso / PenKnifeLoveLife - Satans Hollow Manchester - 8.12.05
In the gothic surroundings of Satans Hollow, think the Batcave seen through the eyes of an RG Geiger fantasist, PenKnifeLoveLife's blend of post-hardcore popcore rips it's heart apart with a towering inferno of noise. Fragments of melody shatter through the colassal white noise which makes Raging Speedhorn sound like a bunch of pussies. The progressive structures of "On The Contrary, Eveything Is Going To Be Bad" and "World Collapse" clatter along threatening to collapse under the weight of their own expectations.
Sliding effortlessly between commercial emo hooks, metal riffa and grindcore in the space of one song they're either going to take everyone along for the rise of confuse people within seconds. Tonight he small crowd of perfectly formed asymetric haircuts at the front suggests the former and they're just the people who've found out about the band through Myspace. Strictly DIY they're already planning a US Tour for 2006 off their own back.
Pretty boys PKLL may be, but this five piece wil break out of the scenester bullshit in time and produce a truly outstanding record.
Laruso are a guilty pleasure, a dirty little secret that you can't help and go back to time after time once all the cool kids have disappeared. Their British take on Nu-Metal maybe as fashionable as a does of herpes, but with more than a hint of "Shinobi Dragon Ninja" ere Lostprophets about them they could just breakthrough with the right props and support slots.
The Fightstar slot earlier in the year went a long way to build up their fanbase and a gaggle of teenage girls at the front screaming for Jason Abel is testement to that. The problem Laruso face is turning a great pop album, "Bring It On", into a great rock show and it's something they continue to struggle with tonight. If it was an exercise in mute rock'n'roll Laruso would come out top everytime with a charisma that compete's with the best bands in the world, but "Nothing Left" and "Falling Apart" sound overprocessed and waferthin. With a bit of balls and some thunderous bass this band could make a serious impact and tonight they needed that extra 10%.
This bands time will come. It's just a case of them working away on the live shows until the rest of the world embraces them and once they've heard "Bring It On" how could they fail to
Words: Alex McCann
Photos: Shirlaine Forrest www.shirlainephotos.co.uk
*****************
Click here to leave your Laruso / PKLL comments on the Message Board
(NB: The message board opens in a new window so please disable your pop-up blocker to view)
*****************
LARUSO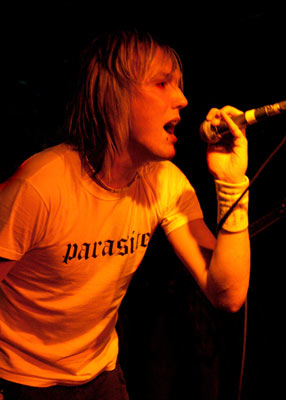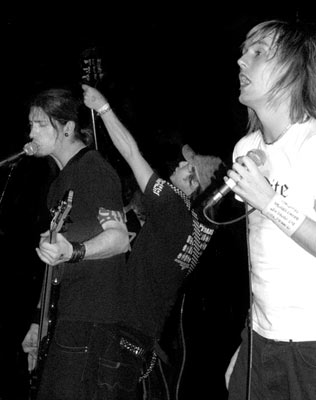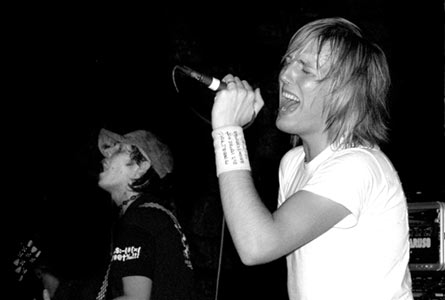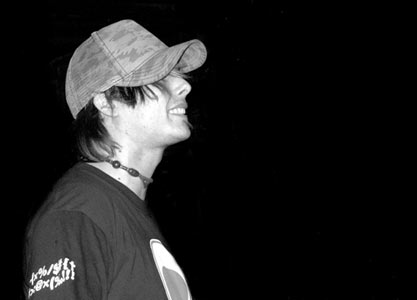 PENKNIFELOVELIFE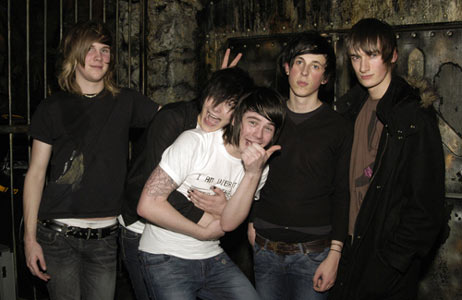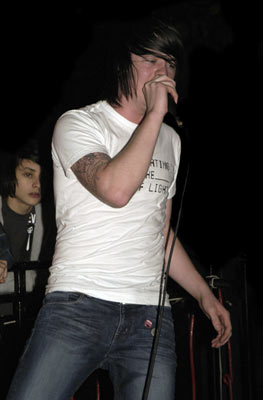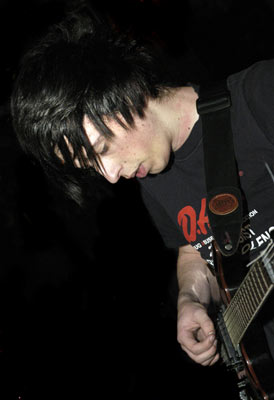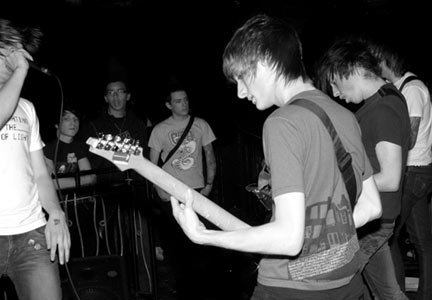 *****************
Click here to leave your Laruso / PKLL comments on the Message Board
(NB: The message board opens in a new window so please disable your pop-up blocker to view)
*****************