MANCHESTER PILLOW FIGHT
Albert Square - 23rd Dec 2006
It all started as part of a list of 101 things that Pillow Fight Organisers Dan and Dec wanted to do before they reached 18 and by the time the Pillow Fight arrived in Manchester it was one of the most talked about events in Manchester's Festive calender.
When Designer Magazine saw just how many people were already interested in the event just through word of mouth on the Myspace page we felt it was something that deserved a little more recognition so we put our name to the event. With just one week to go for the PR Campaign, the event snowballed with coverage in the main media channels in the City Centre and beyond to what you see in the photos below with hundreds taking part including the Wedding Party nearby in the town hall.
As we go to press peope on the Myspace Page - www.myspace.com/manchesterpillowfight - are talking of making this an annual event.
Thanks to XFM Manchester, Channel M, Manchester Evening News, Metro, Bolton Evening News, Granada Reports, All FM, BBC West Midlands, CBBC Newsround for previewing the event and those who will be running reports over the next few days
Alex McCann
Photos: Aidan O'Rourke - www.aidan.co.uk
FULL COLOUR PHOTO GALLERY
(All photos Copywright of Aidan O'Rourke - do not use or reprint without permission)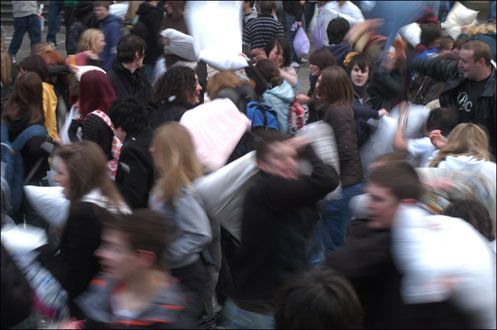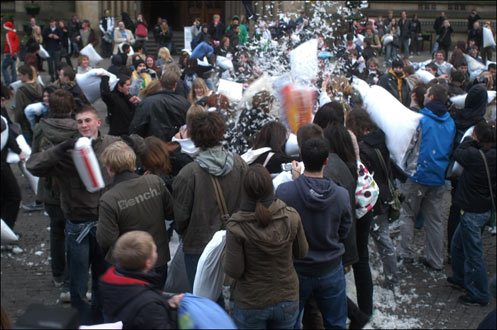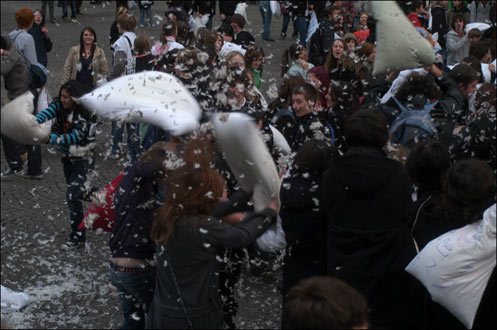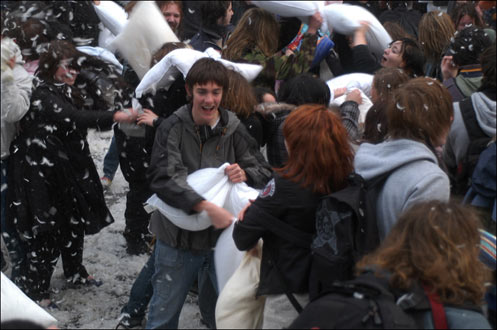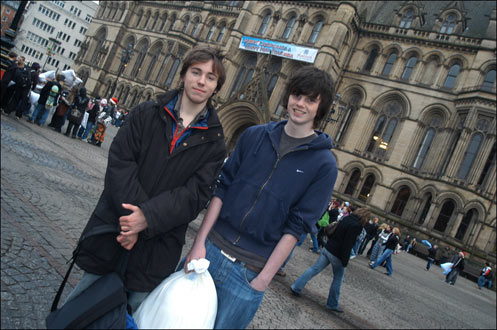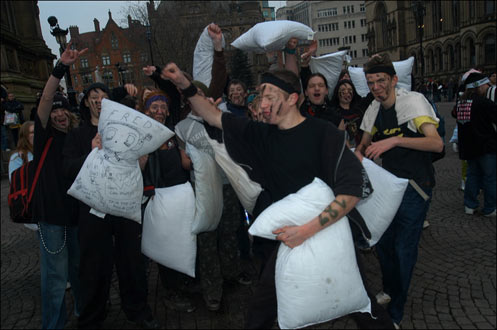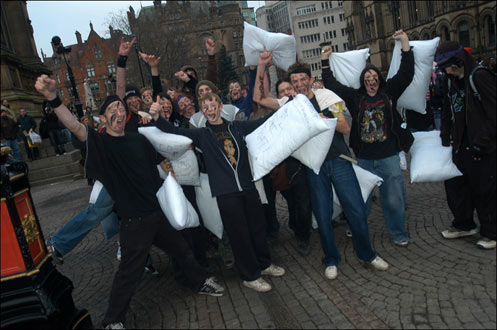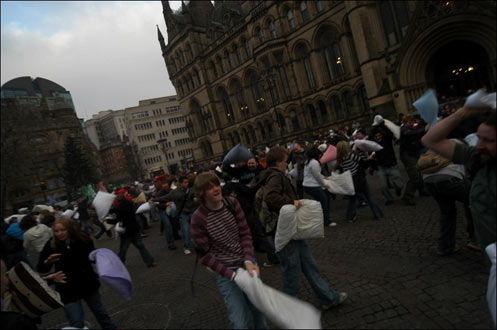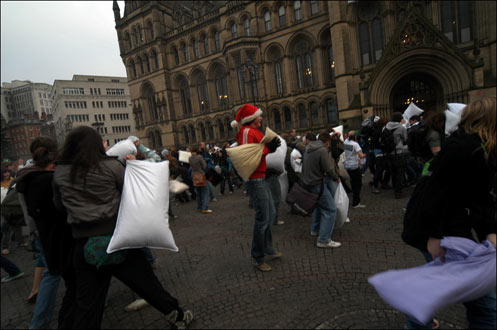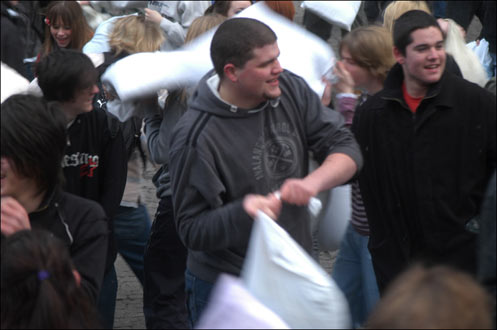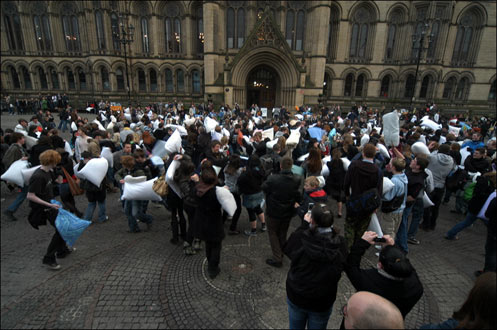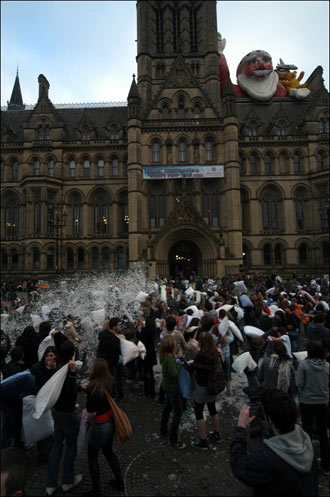 *****************
Were you there? Let us know how it was for you and post your own pics!!!
Click here to leave your Manchester Pillow Fight comments on the Message Board
(NB: The message board opens in a new window so please disable your pop-up blocker to view)
*****************