Maximo Park - Manchester Ritz - 26.4.07
Maximo Park visited a sold out Manchester Ritz on the tour to promote their second album 'Our Earthly Pleasures'.
Times were fast, as were the tunes and the audience lapped up everything that could be thrown at them, taking in the old and new in the opening three tracks with first single and standard set opener 'Graffiti' and current 45 'Our Velocity'.
Paul Smith has lost none of energy in the band's brief hiatus and matched the pace of the new material throughout the set, though this energy perhaps hides the fact that much of the new material is bordering on unremarkable. Andy Stubbs was there to capture the action on camera.
Word / Photos: Andy Stubbs - www.andystubbs.co.uk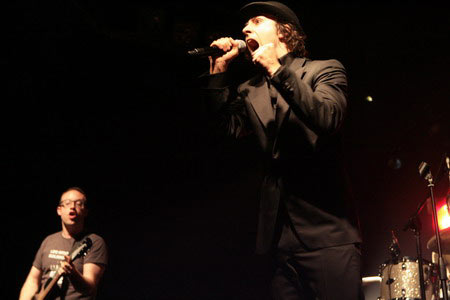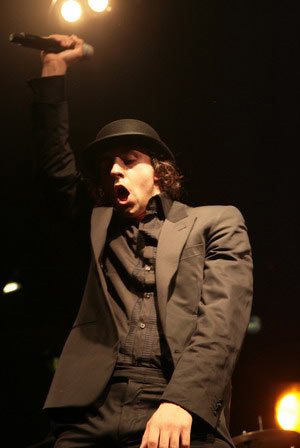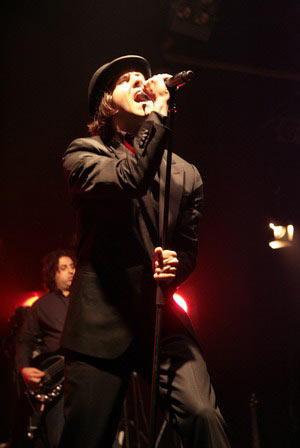 *****************
Click here to leave your comments on the Message Board
(NB: The message board opens in a new window so please disable your pop-up blocker to view)
*****************