NERD - Manchester Academy 1 - 20.8.08
Last time we saw NERD they rocked the walls off the Manchester Apollo. Tonight is a more lowkey affair at the intimate Academy 1 venue which in truth has seen the support band Chester French overshadow the headliners in the column inches stakes as their drummer / guitarist / just about everything but the kitchen sink player had married Peaches Geldof.
We'll be bringing you more soon on Chester French who tabloid rubbish apart have made an collection of fine pop songs, think the Beach Boys meets Weezer with a hint of Outkast. In the meantime here's our NERD gallery with Pharrell and the boys who also launched their Billionaire Boys Club and Ice Cream in Manchester that afternoon as well as playing a packed out gig.
Photos: Kirsty Umback - www.kirstyumback.com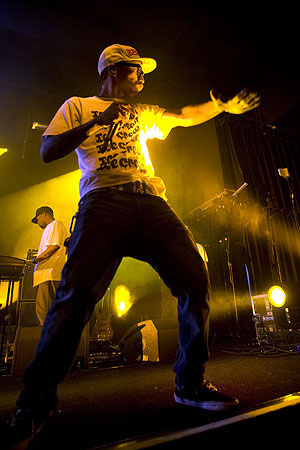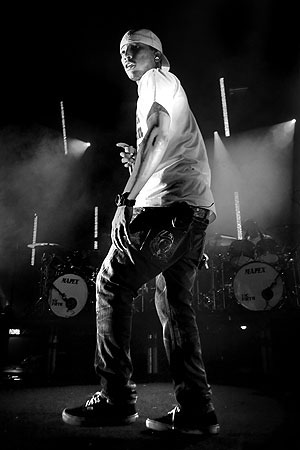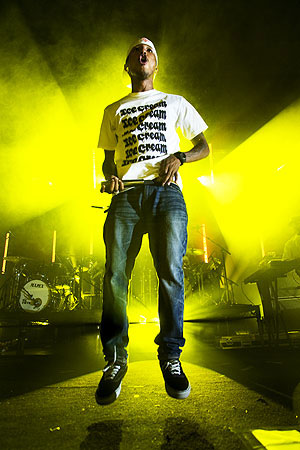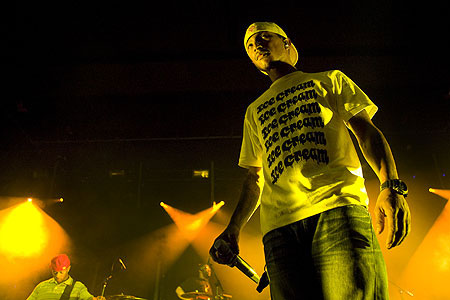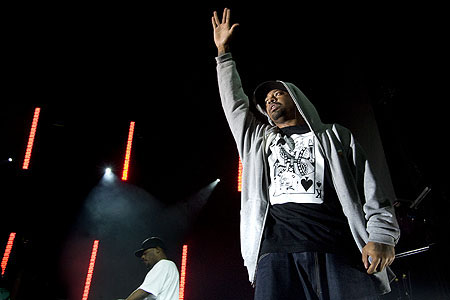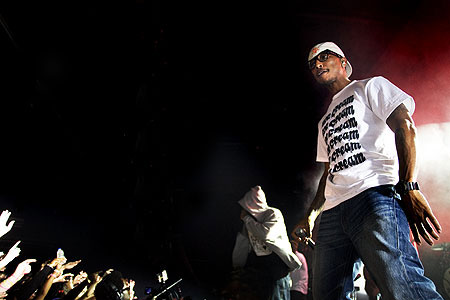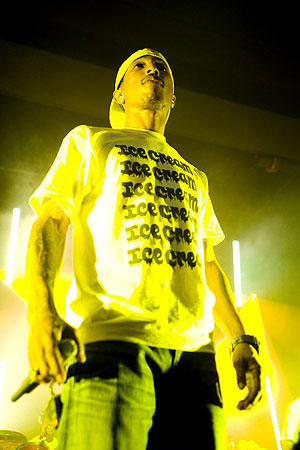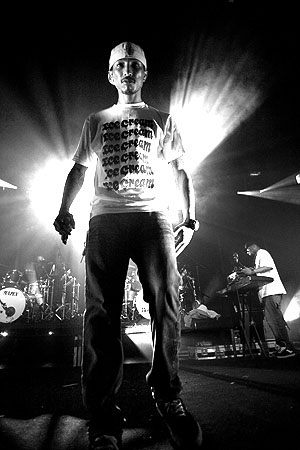 *****************
Click here to leave your comments on the Message Board
(NB: The message board opens in a new window so please disable your pop-up blocker to view)
*****************