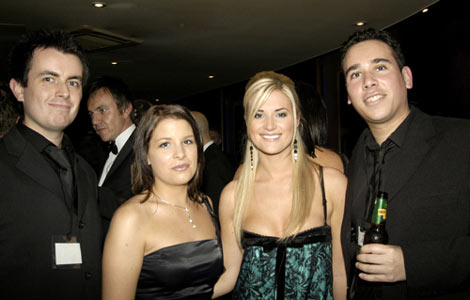 DESIGNER MAGAZINE AT THE NORTH WEST SMILE COMEDY AWARDS 2005
This year's North West smile Comedy Awards were bigger and brasher than ever before and it's with that in mind that Designer Magazine set the challenge of being photographed with as many of the comedians and guests attending the awards. By the end of the evening Designer Magazine's Editor Alex McCann and graphic designer Mark Winstanley (aka The Original Hogg) had been snapped with cast members from Hollyoaks, Corrie and Early Doors as well as comedians Dave Spikey, Alan Carr, Jonathan Mayor and also Tracy and Charlotte Dawson.
While the rest of the press were at the back of the venue, repeatedly told to shut the f**k up by representatives from Manchester Confidential and Smile, Bruce Jones (Coronation Street's Les Battersby) remembered our revealing interview from last years awards and invited us to join him on the Top Table with Trevor Dwyer-Lynch (Patrick In Corrie) , Phoenix Night's Steve Edge and assorted leading figure's from the Manchester Comedy Circuit.
Look below for our 3am Girls style photo romp through the Comedy Awards!!!!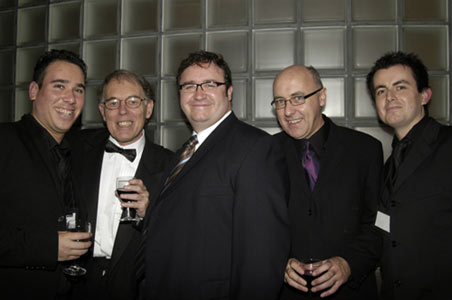 The cast of Early Doors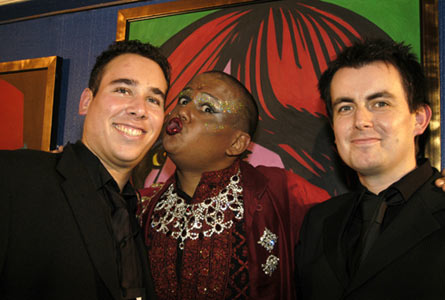 Jonathan Mayor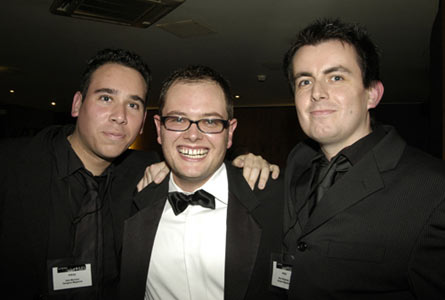 Alan Carr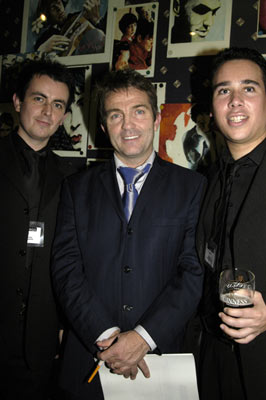 Bradley Walsh



Dave Spikey



Charlotte and Tracey Dawson

Words: Alex McCann
Photos: Shirlaine Forrest - www.shirlainephotos.co.uk

*****************
Click here to leave your Comedy Awards comments on the Message Board
(NB: The message board opens in a new window so please disable your pop-up blocker to view)
*****************