(Pic: Black Kids)
BEST NEW BANDS FOR 2008
Out of all our tips for last year its The Enemy who've gone on to huge success. Designer Magazine saw them at their 3rd ever gig and knew they were destined for big things, but even we couldn't have imagined that in a few months time they'll be playing 2 sell out dates at Manchester Apollo and similar size venues the rest of the country. Our other tips for 2007 (The Tigerpicks, Tiny Dancers, Switches) have all achieved moderate success despite releasing amazing singles and albums so hopefully they'll build on that in 2008
Below Designer Magazine select 5 bands we believe will break nationally and then look locally to Manchester with 5 bands we believe will be the talk of M1 and the surrounding areas. Here's Designer Magazine's tips for new bands for 2008
BLACK KIDS
Designer Magazine first heard of Black Kids through underground MP3 blogs in America where they it seemed they were appearing more often than the likes of Radiohead and Flaming Lips. Since then "I'm Not Gonna Teach Your Boyfriend How To Dance With Me" and "Hit The Heartbrakes" have been obsessively played both in our offices and in our campaign to wean Manchester kids of Madchester on the dancefloor.
We still don't know exactly who Black Kids sound like but Prince, New Order, Flaming Lips and Polyphonic Spree are all notable influences blended into the bands own joyous pop sound. This band deserve to be the biggest band in the world in 2008 but only time will see if they break through to the mainstream or they remain a cult concern.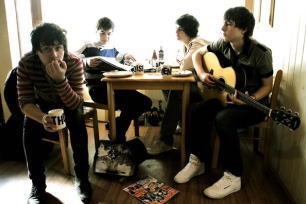 THE DISPLACEMENTS
Songs about small town life, check! Single deals with Stiff Records, check! Designer Magazine backing them, check!
Expect The Displacements to follow the career trajectory of the Enemy if the above is any indicator. "Frontline Hearts" and "Lazy Bones" have both pretty much sold out their ltd edition runs on Stiff Records and are only the tip of the iceberg. Naked crowdsurfers and obsessive fans tattooing the bands name on their arm are just a few of the things that have happened to the band in the past few months.
With Hard Fi's 2nd album sounding like a really really bad lost record from Britpop era 1 and The Enemy's last single being an unashamed rip off of the Jam's "That's Entertainment" we definitely need some new blood in
www.myspace.com/thedisplacements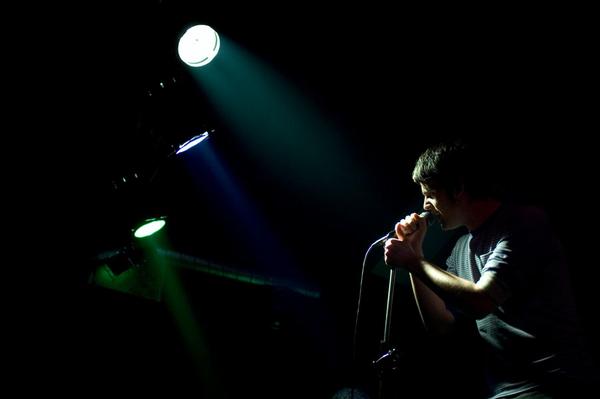 THE DOMINO STATE
Joy Division, The Smiths, Radiohead.....The Domino State!!!
When we say that The Domino State really could join that list of life changing important bands its really not a case of PR hyperbole but a statement of fact. Not concerned with filling indie dancefloors for kids on WKD or talking about small town life, The Domino State ask the bigger questions and the wall of sound matches that with Tim Buckland and James Machin having a combined array of guitar effects that makes Muse sound basic in comparison...and then there's Matt Forder's Curtis-esque vocals that make the hairs on the back of your next stand out.
The Smiths-esque harmonica led single "Iron Mask" served as a great intro, but listen to the new single "What's The Question" - possibly the most epic, ambitious single you'll hear all year!!
www.myspace.com/thedominostate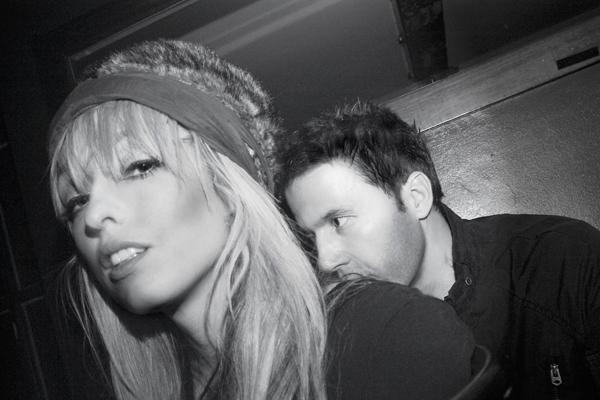 THE TING TINGS
Designer Magazine were the first publication to review Katie and Jules Ting Tings previous band Dear Eskiimo and we still wish they'd have made it first time around, but The Ting Tings are still a formidable pop band set to go Gossip sized in the new year. Word of the duo spread round Manchester almost overnight this summer, but the band first attracted national attention for their legendary Glastonbury appearance where Huw Stephens and Jo Whiley suggested they'd be headlining the main stage of Glastonbury next year and compared them to the White Stripes. Shortly after a major deal with Sony was signed and the band toured with the likes of CSS and Reverend & The Makers.
2008 starts off on the NME Tour with The Cribs and Does It Offend You Yeah before their debut album is released. With us hearing a handful of tracks expect the album be the definitive pop album of the year.

BACKUP RADIO
Dizzee Rascal hooking up with Arctic Monkeys; Lethal Bizzle with Babyshambles and Gallows...Over a decade before Credit To The Nation were touring the country with the likes of Manic Street Preachers, Therapy, Chumbawamba, Blaggers ITA amongst others and sampling Nirvana and Radiohead. Credit's Matty Hanson created the blueprint for indie artists and hip hop artists collaborating and touring together and now in 2008 he's back with his new band Backup Radio which blurs the lines and the genres.
Still as lyrically strong he now has the backup, no pun intended, of a fierce rock band and DJ. Bringing to mind RATM and One Minute Silence the political stance of Backup Radio should see more serious artists rather than throwaway indie pop
---

Still not had your musical fill.....check out Glasvegas, Santogold, Freerunner, Lost Alone, Dragons

---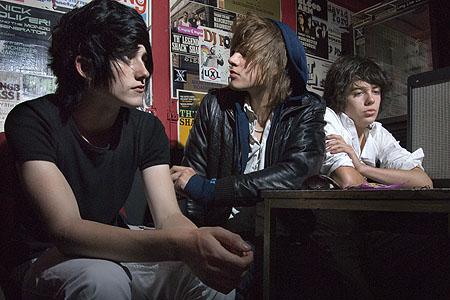 (Pic: El Policia)
MANCHESTER FOR 2008
With the Kaisers and The Arctic Monkeys taking the focus away from Manchester for the last couple of years, then the Courteeners and Ting Tings will bring music back home for 2008.
Both very different bands, the former harking back to the lairy days of Madchester with Oasis and Stone Roses worn with pride on Liam Frays sleeves and the latter pushing Nu-Manc pop forward where we hoped the Tigerpicks would. These of course are just the big names and this eclectic Mancunian mix gets even more mixed up once you look under the surface.
Last year we tipped both Doug Walker who went on to sign a deal with Warners after standing outside Radio 1's studios at stupid o'clock in the hope that one DJ would play his single "The Mystery"...turns out Chris Moyles picked up on it and the rest is history. The single will be released in Feb and will hopefully land Walker with a top 10 hit. It will also be interested to see how Karima Francis fares with her debut album and also Airship (formerly Rowley and Astro Boy).
Anyway onwards to our Manchester tips for 2008....

EL POLICIA
Manchester teens El Policia played the debut All Ages gig for Designer Magazine in April and haven't looked back since. One early review joked they'd had nearly as many press articles as they'd played gigs but the band rose to the challenge at this years In The city where they were asked to play 3 massive gigs over the weekend with the likes of Radio 1's Huw Stephens, Clash Magazine and many more industry folk in attendance. Danny McNamara has described them as "like Nirvana meets The Monkeys" in NME's Radar Section while the band list the Clash and Velvet Underground as influences with only Cold War Kids getting a contemporary look in. Here at Designer Magazine we think El Policia are the most exciting band since early Manic Street Preachers and 2008 will be the year they start to gig outside Manchester....

(Pic by Paul Adshead)
TWISTED WHEEL
If you were to look from the outside Oldham's Twisted Wheel meteoric rise has been this years biggest overnight sensation. True they played their first gig less than a year ago, but frontman and songwriter Jonny Brown had done his apprenticeship in Oldham band The Children, who supported the likes of Weller at Manchester Apollo and played Leeds Festival in 2006.
Undoubtedly the buzz band of this years In The City, the last few months has seen Oasis manager Marcus Russell come onboard as co-manager and seen the band support Happy Mondays, Ian Brown, Cherry Ghost and Little Man Tate. 2008 will see the band headline the relaunch of The Aftershow at Moho Live and then head out on the road with Reverend & The Makers on their theatre tour. Expect an announcement of their major label deal in the next couple of weeks
www.myspace.com/thetwistedwheel

CARLIS STAR
Sell out headline shows at Academy 3, Radio 1 airplay, appearances at all of the major northern festivals (Leeds Festival, Manchester Pride, D Percussion, Sounds From The Other City), sell out CDs, bootleg T-shirts....its all become a bit of a blurb for Manchester alt-pop combo Carlis Star and that wont stop in 2008 when they head over to SXSW and New York for a series of showcase gigs.
Sounding like a mix between geek-rockers Weezer and the pure pop sheen of the Beach Boys, Carlis Star brought a little bit of sun to the wettest UK summer in years. Expect them to provide the soundtrack to the summer for the second year in a row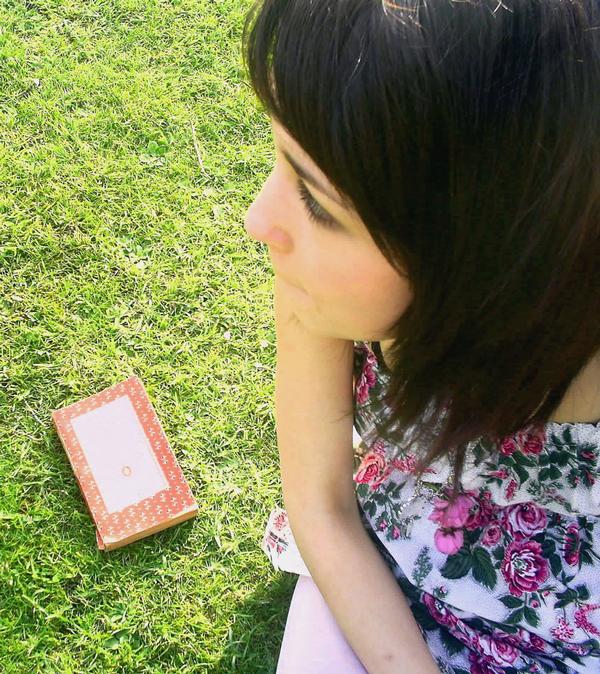 NATALIE FINDLAY
You know how last year with Karima Francis we said we were completely bored shitless of male singer songwriters such as Stephen Fretwell and Liam Frost. Well 12 months later and we're still bored with them which is why Natalie Findlay is a refreshing change. Of the same ilk as Kate Nash and Remi Nicole, Findlay is as equally influenced by Adam Green and The Strokes which makes for a much more interesting proposition than the mockney inflects of Nash. Designer Magazine has seen her support ex-Stone Roses member Robbie Maddix and walk away victorious and also seen her have 150 people in the palm of her hands at an all ages gig. Natalie Findlay's just signed a production deal which will see her record her debut album, something we hope wont take too much away from the scratchy innocent 4 track recordings we've heard so far
www.myspace.com/nataliefindlay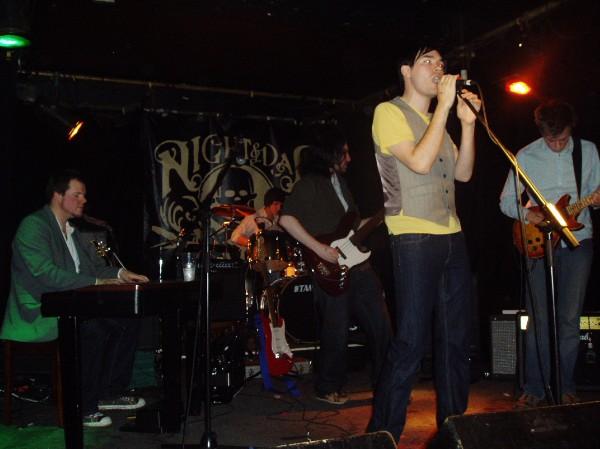 SLOGANEER
Sloganeer have only played one official gig so why are we including this moody pop band in our tips for 2008? Once you've heard the songs you'll understand why....
Frontman and songwriter Ryan Lamey has been creating whispers around industry folk in Manchester since he arrived from Canada playing acoustic gigs with accordion / piano player Mike Turner. The pinnacle was the hotly tipped Green Room ITC gigs and an XFM Manchester gig with Karima Francis, but Lamey always wanted to form a band again. He found the right people with ex-Belief System members Graham Pratt and Mike Stead.
Listen to "95" and "Accident Prone" on their myspace....but the real big hit will be "Ultimatums"
---

Still not had your musical Manchester fill....check out Lowlife, Shanty Town, The Circus Electric, Little Engine, The Sticks!!!

---
*****************
Click here to leave your comments on the Message Board
(NB: The message board opens in a new window so please disable your pop-up blocker to view)
*****************