Designer Magazine / TCBLive.co.uk presents
OtherSide Of Sound / Omerta / Ellwood / RYNA
Manchester Night & Day - Wed March 8th
If 2006 will be remembered for anything it will be the year that the Internet finally made it possible for bands to breakthrough without the traditional means used previously. Just look at the success of bands like Arctic Monkeys and Panic! At The Disco, both of which have broken through largely without the backing of the media until their success was assured and the inkies tried to claim credit for their overwhelming success.
In their own way unsigned bands are looking to the net for building up a fanbase and you only have to look at the fact that RYNA are playing to a capacity crowd at Manchester's Night & Day for their first ever gig. Within days of them announcing this Designer Magazine gig word had spread across the web and before long over 500 fans had signed up to their Myspace account. Ok granted, it helped that their guitarist Anthony Grantham (aka Beard) happened to be in Manchester / Macclesfield legends Marion and their fans were as devoted as the Cult Of Richey Manic, but whereas previous the gigs would have been long gone by the time the traditional A5 fanzine was on the shelves the web has allowed them to build up a significant international fanbase in days.
Musically they couldn't be further from Beard's previous band with frontwoman Caroline Sterling aligning the band with the likes of The Raveonnettes or Duke Spirit with shades of the Pixies and Sonic Youth thrown in on the instrumentation. Playing a brief 15-minute set RYNA believe in stripping everything down to the bare minimum, with elongated intros and guitar solos thrown out at the rehearsal room in favour of two and a half minute hypnotic songs. "Ghosts" sounds like it's an additional extra from a Tarrantino movie with Uma Thurman doing a lapdance, "How Can I" sounds like The Smiths covering Blondie, "Smile" is a simplistic nursery rhyme for a lost one whereas "Plastic Hands", a relative newie compared to the older tracks wrote last year, returns to the trippy Tarrantino influence. RYNA's links with the past are clear, but this a is a new band whose material more than stands up to previous releases and for every Marion fan here tonight you can treble it for the amount of new fans won over within their brief 15 minute hit and run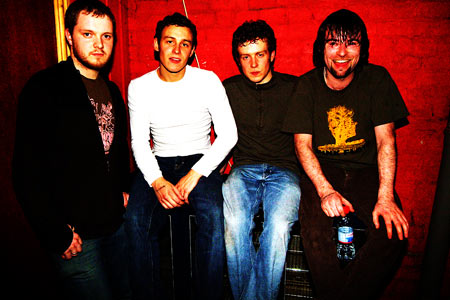 Ellwood are a band attracting attention for all the right reasons and for every skinny trousered coke sniffing supermodel shagging band the NME want to push down our throats there's a massive audience looking out for a band that simply write good songs. Ellwood follow in that great Northern tradition of bands like The Charlatans, Embrace and Starsailor who realise that the song is king, a strange concept in these post-Doherty days, and although they don't play one of their older songs "Stay" tonight is the chance for them to air some new material after a long break which saw their drummer Bonney touring the US with the Aussie Pink Floyd to sold out theatres. "Welcome To Tannum" sees Ellwood breaking with tradition and almost progging
it up with 3 part harmonies stretching the song to nearly 6 minutes. "It's Over" could have come from the Fran Healy songbook before he got serious, tried to write protest songs and lost half of his fanbase in the process while "Ya' Better Start Rockin' " does what it says on the tin. With supporters such as XFM's Clint Boon it can only be time before Ellwood break out of Manchester and start building up the Ellwood Army across the UK.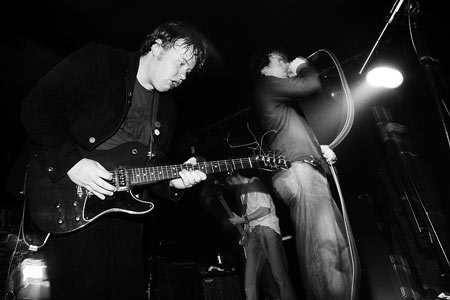 The last time Designer Magazine saw Omerta was supporting Puressence at a sold out Academy 3 show just prior to last years In The City showcases and since then they've been lying low making the occasion forays to the capital for industry showcases. With tonight's show being the first Manchester gig in a couple of months by the time they arrive on stage the atmosphere is electric with half of Manchester's music industry out to watch them.
Drawing on Manchester's rich musical tapestry Omerta view their heroes with reverence rather than aim for the pastiche and in the process make their own unique sound. "Synchronise Your Smile" starts off with the sort of blips and bleeps you'd expect from Radiohead but rather than head off down some unlistenable Kid A style dirge the vocals of Aaron Starkie recall Ian Brown at his best with the sensitivity of Morrissey an undercurrent throughout. Starkie's love affair with Morrissey thankfully stops short of flowers stuffed down the back of the jeans, but the effeminate hand gestures are probably only counteracted by the fact he could probably smack ten shades of shit outta of you. "Learn To Love The System" gives him full leeway to do
The Starkie Bob, imagine Eddie The Eagle at the Winter Olympics before actually rising up victorious as the chorus kicks in hands in air claiming the gold whereas "One Chance" hints at something darker, Twin Peaks meets the kind of gritty murder mystery that Ken Stott would appear in.
Previously Omerta have seen comparisons with the likes of the Killers and the 80s revivalists but these Manchester lads are much more interesting and multi-dimensional than the LA lovies. A dark vein of melancholy runs through each and every song while they've clearly had enough disco biscuits to write four to the four floor fillers. A blast of fresh air for Manchester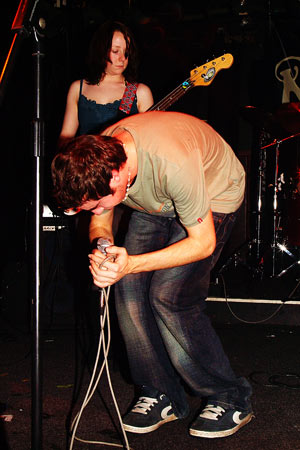 OtherSide Of Sound arrive on stage intent on turning the amps up to 11, destroying what's gone previously and turning their experimental prog-rock jazz noodles into anthemic rock songs and it works to a certain extent. The problem comes when you try and correlate the OSOS we hear on stage with the tracks many have come to love and know on Myspace and although it works we're witnessing a very different beast with the pop edges sawn off and replaced with riffs that could out-rock Trivium.
"Alone" still features in its original form with his Muse pomposity meeting the elegiac pop of A-Ha. "Joyride To The Moon" sounds like Incubus on a free-falling jazz experiment, "Hey" starts off with a drum and bass beat before heading off into a sleazy 70s porn riff while "Buddy" could have come off Rammstein's latest album with the pop sensibilities of HIM.
This unique fusion of sound is what has attracted interest from the likes of Polydor and BMG, but on the live circuit OtherSide Of Sound need to harness the same pop sensibilities they display on record.
Words: Alex McCann
Photos: Karen McBride www.karenmcbride.com
*****************
Click here to leave your Designer Magazine Gig comments on the Message Board
(NB: The message board opens in a new window so please disable your pop-up blocker to view)
*****************
DESIGNER MAGAZINE PHOTOGALLERY
RYNA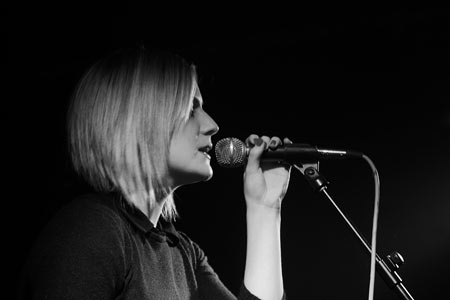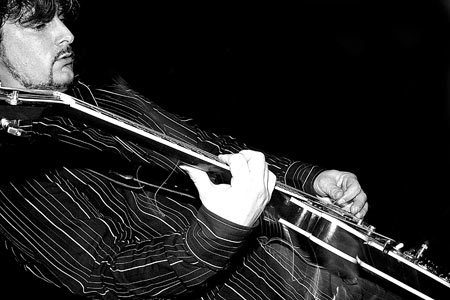 ELLWOOD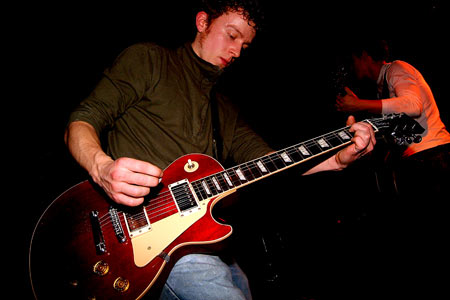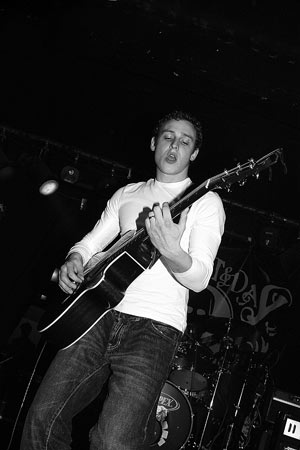 OMERTA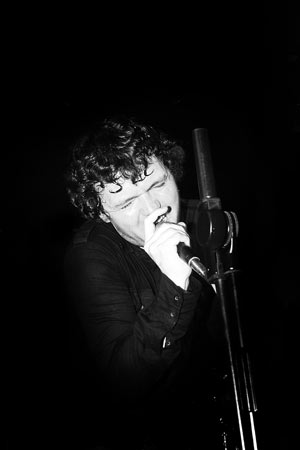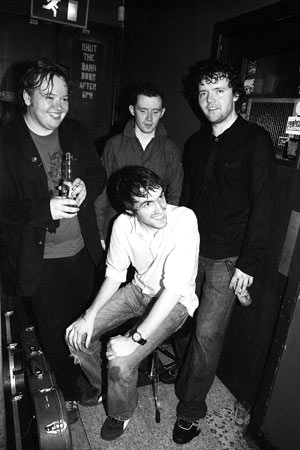 OTHER SIDE OF SOUND