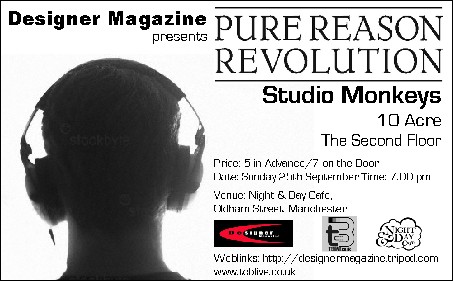 DESIGNER MAGAZINE / TCBLIVE.CO.UK
Presents
PURE REASON REVOLUTION
Studio Monkeys
10 Acre
The Second Floor

VENUE: Night & Day Cafe, Manchester
DATE: Sunday September 25th
TIME: Doors 7pm
PRICE: £5 in Advance / £7 on the door
* Click Here To Buy Tickets *
* Click Here for other Night & Day Events *
THE LOWDOWN
* Designer Magazine has been running in Manchester for over 6 years and attracts 10,000 readers per week

* TCB:Live promote the Club Fandango nights in Manchester. Recent headliners include Hard-Fi, The Raveonnettes and 9 Black Alps

* The first co-promoted gig Designer Magazine / TCB:Live in June nearly broke box office records at Night & Day café for ticket sales on the night

* Pure Reason Revolution release the mini album "Cautionary For The Brave" on September 26th on Sony Records. The band support Mew on tour in September, this Manchester date is their only headline show in the Northwest.

* 10acre's "Boys In Blue" is played to 50,000 people each week at the City Of Manchester Stadium. They were described on BBC Radio 1 as "One of the best acts around" by Johnny Marr (The Smiths)



.....Full Biogs and web / audio links below.....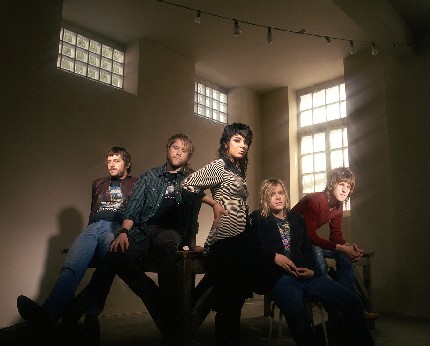 PURE REASON REVOLUTION
www.purereasonrevolution.com
Pure Reason Revolution is a band that doesn't fit in with any prevailing scene. That's one of their major attractions, of course, but it means they are devilishly hard to categorise.

Astral folk? The New Prog? Beach Boys harmonies laced with speed metal slam downs, pure pop melodies and space rock explorations? What exactly have we got here?

"There are no boundaries, in music you should be able to do whatever you want, why should there only be 30 seconds of music before the vocal comes in? You want to use strings guitar, bongo or record running water? Go right ahead there's no boundaries," insists main man John Courtney, guitar vocals and Pure Reason's dream weaver in chief.

As their recent 12 minute long single release The Bright Ambassadors Of Morning makes clear this is not a group that conforms to any of the tried and trusted how to succeed in the business gameplan.

No boundaries can mean a chaotic mess but, as the masterful atmospherics summoned in their live show, underline Pure Reason Revolution are a much more tantalising proposition. They combine vaulting ambition with an unerring pop sensibility, and a deeply emotive joyous heart at the centre.

Over the past two years, since their acclaimed live debut at In The City, which say them hailed as one of the bands of the festival by Steve Lamacq among others, Pure Reason's reputation has grown. Dedicated and unassuming they are not a band to shout or brag about their achievements, drug habits or worry that their collective profile isn't attracting the correct trendsetting attention.

The roots of the band stretch back over a decade to when Reading based friends Chloe Alper (23) and John Courtney (25) paths crossed while playing in a succession of teenage bands. They were children of the grunge generation; Kurt Cobain's love of dynamic contrasts was evidently to play a part in Jon's later compositions. But there were other influences too, The Beasties and The Chemical Brothers and their initially derided parent's record collection - Led Zeppelin, CSNY, The Beach Boys and Pink Floyd.

"I really like The Ramones, barbershop music, 60s pop, I listen to anything and everything. We're not mega chops players that do long solos its about connecting segments of music to create a unified mood that takes the listener on a journey." explains Jon.

This is a band not afraid to explore intelligent thought processes either and education helped broaden their creative mindset. At college Courtney's typically ambitious thesis centred on the construction of genius. Chloe studied architecture at Oxford, writers like Oliver Sacks, situationist pioneer Gerard Nerval and William Burroughs provided inspiration and food for thought that would eventually feed into Pure Reason Revolution songs.

It was while at University that Jon met Greg Jong (vocals and guitar) later replaced by Jamie Wilcox and keyboard player Jim Dobson, together with Chloe and Jon's brother Andrew on drums Pure Reason Revolution was born.

A one off contract with Poptones label produced their debut single Apprentice To (of) The Universe released last April (2004), gradually the songs that would comprise their forthcoming debut mini album Cautionary For The Brave also began to be written and recorded.

"It's essentially a concept album that investigates the supposedly sharp boundary between dreaming & wakefulness," explains Jon."Perhaps the two states aren't actually so very different! In life, as in dreams extraordinary things happen that do not seem so extraordinary at the time. After all, waking & dreaming states are both products of the same brain."

But - another great thing about Pure Reason Revolution - despite their studies they realise that learning isn't everything. The songs leave room for instinct to come to the fore too.

"You can be incredibly knowledgeable but it's the imagination that will allow the sparks to fly. You can be incredibly knowledgeable and never have an idea of your own," says Jon
Chloe: "Knowledge is about control, creativity is a flow from the subconscious that's really what the album is about."

It seems only natural therefore that dreams provide an inspiration for the songs.

Jon: "Some of the lyrics just come in the middle of the night I wake up and write a whole collection of words down, sometimes they are poems or short stories that get adapted into songs. The Greeks had dream temple priests where people would go and have their dreams analysed."

There are several singular elements to the Pure Reason Revolution music that allow this concept to take flight. Both on record and live their intricate harmonies are a revelation, a product of the collective attention to detail.

"I'm a self proclaimed control freak and perfectionist," Jon grins.

"Luckily he's the smallest out of the lot of us," smiles James, "so we can prevent (things) going too far."

Live it becomes apparent how significant the multi tasking Chloe is to the band, giving PRR an appreciation of female power and presence unrivalled in contemporary British music. To find a comparison you have to look back to Fairport Convention's work with Sandy Denny or Pentangle with Jacqui McShee. Indeed in the boys world of contemporary Britpop it's hard to find many bands that have such a warmly balanced gender input.

"I don't know why there's not many women in a frontline position, I think you have to be quite brave you're either a girl bassist or you front it but you rarely see a girl have an equal role," reflects Chloe "Yeah we're a bit more Fleetwood Mac in that respect, " says Jon.

The feelings of freedom, ambition and emotion are always entwined in their music.

Jon "I just write and if its high notes I think it will be nice for Chloe sometimes she tries it and says no its yours, there's no set thing its whatever sounds best."

One journalist has described his reaction to PRR's brand of "prog" as being like that (of)a gay man finding out he fancied a woman, initial surprise and shock followed by gradually developing rapture discovering the elegant contours the soaring highs, melodic ingenuity and harmonic balm that courses through their music.

Another journalist talked of leaving a gig feeling they were in a drug delirium after ingesting nothing stronger than a lager shandy.

"That's wicked," say Jon contentedly, "if we mesmerise someone like that we've really achieved what we set out to do."

The Cautionary Tales For The Brave wasn't knocked off in double quick time, nor does it sound like it. Thoughtful and complex, obsessed with the ability of music to create and transcend moods and situations it eventually had to be wrested from the band's fevered attentions.They can laugh at now, all that obsessive compulsive dedication to getting every little sound right, its almost embarrassing to think about, how lost in the music they got. But the listener won't resent it - the album is ready and waiting, a questing beauty that stands as one of the decade's most far reaching debuts.

Meanwhile the PPR live show continues to grow developing a unique compact between band and audience, scaling jagged peaks of metal, dreamy departures into glistening guitar led odysseys and angel kissed harmonies. Recreating the album isn't what they aim for, its rawer, more rough edged sound live that (????) feeling that you are there tied in to the birth of something. But the effect they attain is similar to what they achieve on record, a grand journey that leaves the audience slightly dazed but lifted and transformed. I know I know, it starts to get a little embarrassing but that's what they are like.

To recap Pure Reason Revolution are dedicated and unassuming people but get them talking about music and their devotion to finding the muse and letting it flow becomes clear. And when they get talking its hard to stop them, they can't help themselves.They are a band who won't be rushed and have defined their own unique sense of time and musical motion. They care about and tend to fine (find?)details others miss and aim further and travel higher than nearly any group you could care to mention : ambition, sky scraping glory, dreamy cascades, hot rock heaven and pure pop excellence.

I know, I know embarrassing isn't it - another verbose word monger trying to describe the colour of air, to capture in words what really you have to experience for yourself. So a word to the wise - Pure Reason Revolution - just turn on, tune in and… get ready to fly.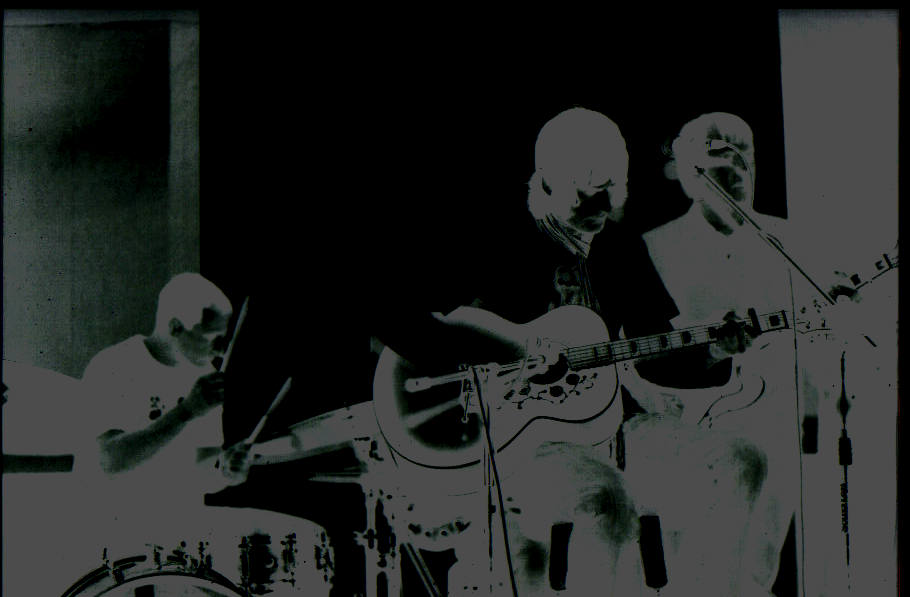 STUDIO MONKEYS
www.myspace.com/studiomonkeys
The Studio Monkeys are a stomping good time Rock n Roll band from Manchester. With a sound that echoes that of Stones in 72 and the Faces, with their own touch. After hiding away from the public ear, the SM were thwarted onto the scene after much demand following their private invitation only parties at their, shall we say spiritual home, studio.
Formed in late 2004 they consist of ex Britpop band Jubilee members (Ross Baxter-Guitar / Chris Holdich-Drums) and singer songwriter Mick Jones, the bass position has been a revolving duty by various session players.
In early 2005 they unleashed a stomping acoustic set at a sell out show at the Britons Protection in Manchester, and have been staging invite only shows at the studio parties. Following pressure from various friends and promoters they are now being begged to play live venues.
This band will blow you away with their infectious songs that you just can't help stamping your feet and singing along to.
Currently recording their E.P, they will be main support to Pure Reason Revolution on Sunday 25th September
Not to be missed????????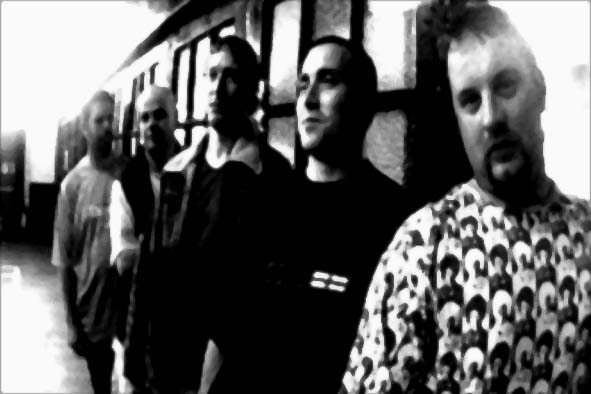 10ACRE
www.myspace.com/10acre / www.10acre.net
This widely recognised band from Moston have been regularly gigging in North Manchester since 1997. They describe their sound as "big, loud, smart, eclectic and intelligent." - an epic sound and driving contemporary indie rock.
In 1998, 10acre won the NME competition against all unsigned bands in the North West to support Mansun at Manchester Academy.
The band were invited to support The Chameleons at their homecoming gig at Middleton Civic Hall in Dec 2001.
In April 2001, 10acre performed as part of Linder Sterling`s ''The Working Class go to Paradise'' at London`s ICA Theatre.
Recently, 10acre were asked by Manchester City Football Club to update 10cc`s 'Boys in Blue' record and this is now the new anthem for the City of Manchester Stadium!!
"10acre are one of the best acts around" Johnny Marr (being interviewed by Jo Whiley on Radio 1), guitarist, The Smiths
"From Joy Division to the sculptural rock of 10acre ? they bend guitar chords into a seeming infinity, with drums that make LED zeppelin sound like the Smurfs." Michael Bracewell, The Guardian Review.
10acre are:
Vocals and Guitar: John Rudden
Vocals and Guitar: James Freeman
Lead Guitar: Chris Oliver
Bass: Gray Shaw
Drums: Jason Coverdale [nut]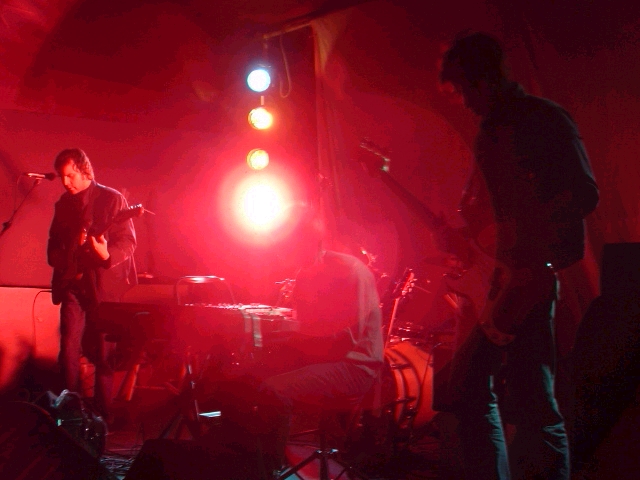 THE SECOND FLOOR
www.thesecondfloor.co.uk
Like many new bands, The Second Floor go into 2005 hoping this could be their breakthrough year. Unlike their contemporaries however, The Second Floor start the year not as some work in progress or a band of mere promise, but as the finished article, the real deal. The band play songs with the depth and assuredness of a band at their peak, but with all the edge and impetus you'd expect of a fledgling act.
Formed as a trio three years ago in the overlooked void between Manchester and Merseyside, the band have since built up an adoring following with a series of rapturously received local gigs, augmented by successful dates around the country. All this time the band have been constantly expanding their sound, adding a keyboardist/guitarist around a year ago and honing a body of songwriting that would put many established acts to shame.
"Dynamic, atmospheric rock n' roll" is how the band describe themselves, but that only tells part of the story of a band weaned on everything from 60's psychedelia to epic dissonant post-punk, old-school rap to northern soul. These influences reflect in the band's music, forming a focussed, unique and modern sound. Lyrically, the band don't ask you to feel their pain, they write songs that resonate with anyone living life's journey of peaks and troughs. These are songs of passion that are inspirational and intoxicating, with an immediacy to captivate instantly. Catch them live and prepare to fall in love.



---

Thanks to the following people for making this gig happen:

* Matt at TCBLive.co.uk for co-promoting this event with Designer Magazine
* Jay at Night & Day Cafe - Manchester's finest music venue
* Mark Winstanley for designing the flyers for this gig. For great deals on flyers and website email him by clicking here
* And last but not least Pure Reason Revolution, Studio Monkeys, 10acre and The Second Floor for playing the gig