Rooster - Manchester Academy 2 - 16.2.04
If Rooster were around 10 years ago they'd be competing with the likes of Cast, Shed 7 and Menswear for your attention, Melody Maker would be creaming themselves and Steve Lamacq might even sell some Wedding Present records to make space for their debut album. In 2005 they're saddled next to Busted (RIP), McFly (Zzz) and the Noise Next Door (C.R.A.P) on the basis that they don't look like Lemmy and could quite easily shag their way round the world with the energy that Gene Simmons of Kiss used to have before he started popping viagra. The last time Designer Magazine met Rooster we ended up talking about eating panini's out of punani, recording collaborations with Harold Shipman and mutilating the corpse of Elvis. In short Rooster are the sort of band which make you want to scream: Keane - just f**k off!!!
While the band certainly aren't adventurous musically - take one part Rolling Stones, one part Led Zeppelin and one part Eric Clapton is the essential formula of any Rooster song - they're following a path unlike any other band around at that the moment. Rooster aren't a pop punk band, emo-lite or the next in line to the Strokes and The Killers throne. What they've done is taken influences that most of tonight's crowd won't be familiar with and turn them into something new and exciting. While hordes of teenage girls scream at the front, a handful of couples at the back who would otherwise be flicking through the reissue reviews of Mojo have something new to listen to.
"Come Get Some" gets the crowd working after an energetic start with "On The Road" and "Joy Ride", but it's the albums standout tracks "Standing In Line", with it's Rolling Stones cover Free vibe, and the huge riff on "Platinum Blind" that standout. Hell, they even make Cream sound like essential listening.
Nick Atkinson is the sort of frontman who knows no restraint and seems to have attention deficit disorder. On their smash hit ballad "Staring At The Sun" he just can't stand still and it anything it detracts from the bands musical talent. Guitarist Luke Potashnick is a genius on the guitar, each track littered with riffs and guitar solos that prove without doubt that manufactured or non manufactured this band have talent by the bucketload. Of course for every guitar solo that Potashnick pulls out we have Atkinson bounding around the stage trying to grab the attention back like a petulant child.
Rooster have all the signs that not only will they break through in the UK, but they'll break through internationally as well!!!
Words: Alex McCann
Photos: Karen McBride www.karenmcbride.com
*****************
Click here to leave your Rooster comments on the Message Board
(NB: The message board opens in a new window so please disable your pop-up blocker to view)
*****************
PHOTO GALLERY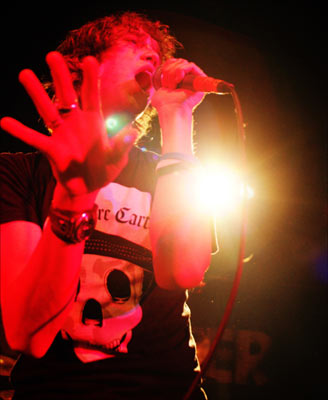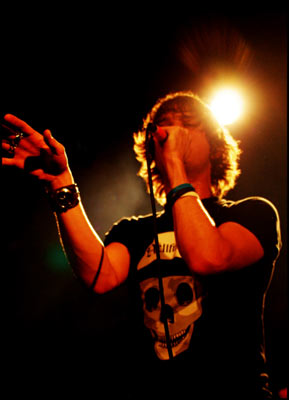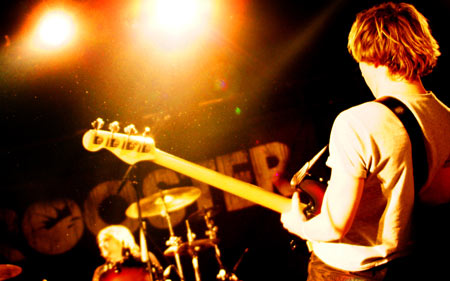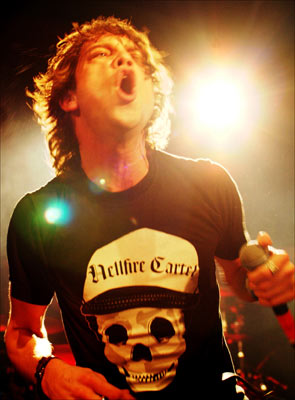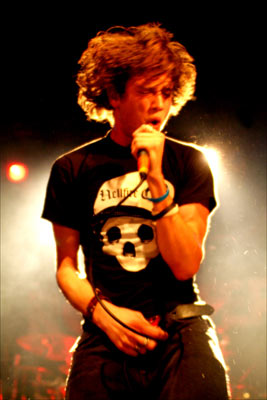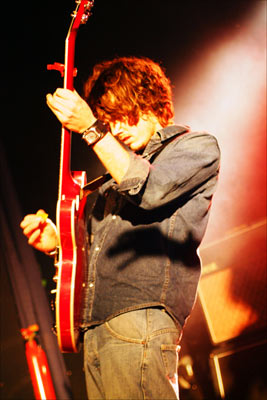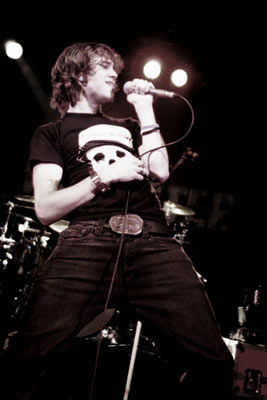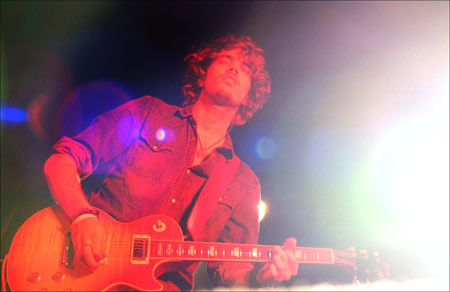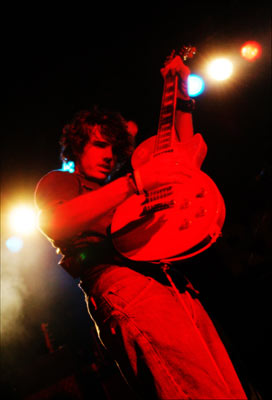 *****************
Click here to leave your Rooster comments on the Message Board
(NB: The message board opens in a new window so please disable your pop-up blocker to view)
*****************