Rooster - Manchester Academy 1 - 29.4.05
Chris Martin's busy trying to keep both Gwynnie and Apple happy at the same time as promoting Coldplay's new album; the Bravery and the Killer's are arguing about their respective former ska bands and maintaining Rimmel's end of year profit margins; The Caesers are busy selling I-Pod's with "Jerk It Out"; Oasis are in bitch mode slagging of the likes of Franz Ferdinand and Bloc Party to sell the new album...oh yeah and the Kaiser Chiefs are presenting Popworld with the likes of Kenzie from Blazin Squad. Could it be that the band keeping it real and all about the music are in fact Rooster?
It seems like only last week they were in Manchester next door at the Academy 2, but Rooster are a band determined to prove themselves and set them apart from popwhores McFly who for 2 years got the easy ride on a "buy one get one free" deal with Busted. Musically it's hard to deny their talent with guitarist Luke Potashnick learning every single Clapton and Richards lick to perfection and then thrusting them out into the sort of gems that Noel Gallagher used to write. It's this musical template that has seen the Rooster demographic sway from the tweenage market to one featuring older couples in Rolling Stones "40 Licks" t's as well as mosher kids bored of the latest Slipknot release.
With just one album behind them tonight's set is fleshed out a little with additional covers. "Standing In Line" segues out into the song that inspired it, Free's "Alright Now", and Blackstreet's "No Diggity" makes it's live debut. The fact that Rooster can tackle such a legendary classic and still make it sound fresh it testament to their talent, but knowing their limit's the cover of Cream's "Sunshine Of Your Love" stays faithful to the original. Of their own material "Platinum Blind" with it's huge Led Zeppelin riff reminds us of the Stone Roses "Second Coming" era and "Deep And Meaningless" looks set to be their enormo "Angels" style hit which truly breaks them internationally.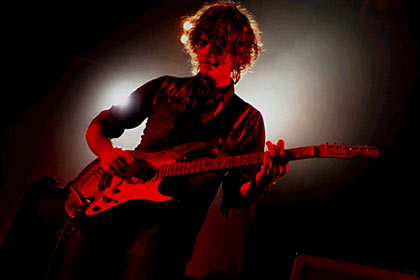 It's only early days but Rooster have all the hallmarks of a classic band. Vocalist Nick Atkinson has stolen the moves off Jagger and has the looks of a young Jim Morrisson, Luke Potashnik is the quiet elusive guitar hero who with or without the band will make a name for himself and the tight rhythm section (Ben Smythe - Bass / Dave Neale - Drums) will probably end up driving cars into swimming pools as the fame goes to their heads.
You can call Rooster just another pop band or you can acknowledge without rose tinted glasses that the Rolling Stones and the Kinks drew heavily from their influences and attracted screaming teenage girls as much as muso-obsessed guys. Whether Rooster leave such a musical legacy depends on whether they stay true to themselves or let the label push them in the wrong direction, but if tonight's show was anything to go by the future is their's for the taking!!!
Words: Alex McCann
Photos: Karen McBride www.karenmcbride.com
*****************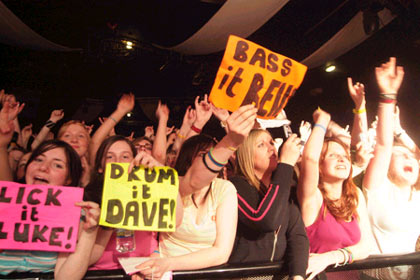 Click here to leave your Rooster comments on the Message Board
(NB: The message board opens in a new window so please disable your pop-up blocker to view)
*****************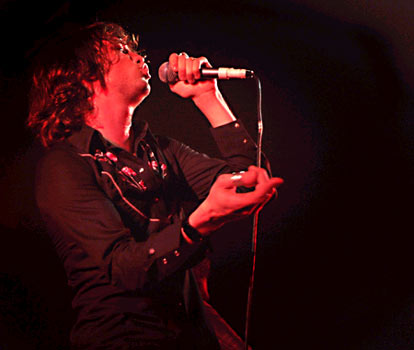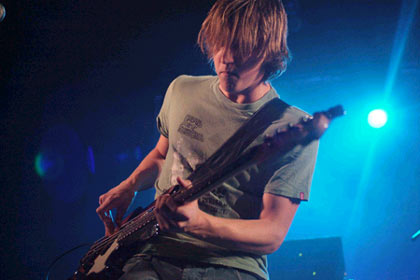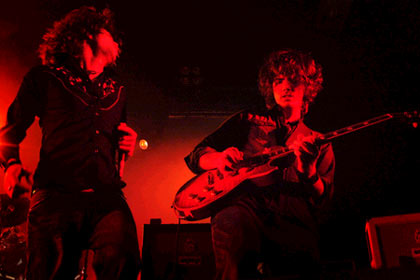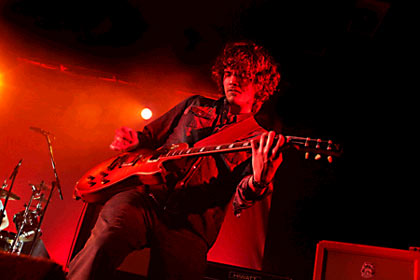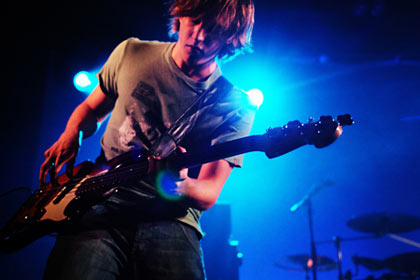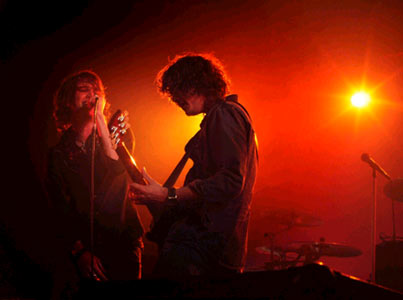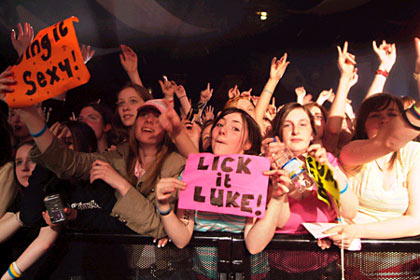 *****************
Click here to leave your Rooster comments on the Message Board
(NB: The message board opens in a new window so please disable your pop-up blocker to view)
*****************