Sounds From The Other City
Designer Magazine's journey to Sounds From The Other City will be a first this weekend, as despite previous years sell out events we've always found ourselves out of Manchester come the May bank Holiday weekend. Not that we dont know the Chapel Street Area well as a few years ago during In The Citys re-location Salford we witnessed The Darkness, Kinesis, The Crimea and various others.
As with last year the event sees the likes of High Voltage, Club Brenda and a rare outing from Blowout, who are still looking for a permanent home following the Bierkeller's refurbishment / closing, coming together with a best of Manchester line up including The Answering Machine, Performance, The Beep Seals and many more!!
Below Designer Magazine looks at the four bands bands you really shouldnt miss....but as always with these events times run over and you see some genius band you never expected to see by chance!!!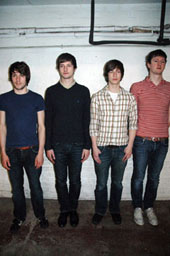 THE MAPLE STATE - 10.45pm at The Kings Arms (High Voltage)
Designer Magazine first got into the Maple State years ago when they were part of the Mancpunkscene collective alongside bands such as Graysons Hours and Astro Boy. While Graysons Hour split up with some members going to join Liam Frosts band and Astro Boy are holed up recording their debut album (with a rare gig for Designer Magazine on May 15th at Night & Day), The Maple State has crossed over from the rock scene to be adopted by local record label / promoters High Voltage. With great songs and a work ethic that has taken them on a US tour and UK support slots with +44 and Motion City Soundtrack expect this headline set to be one of the highlights of the weekend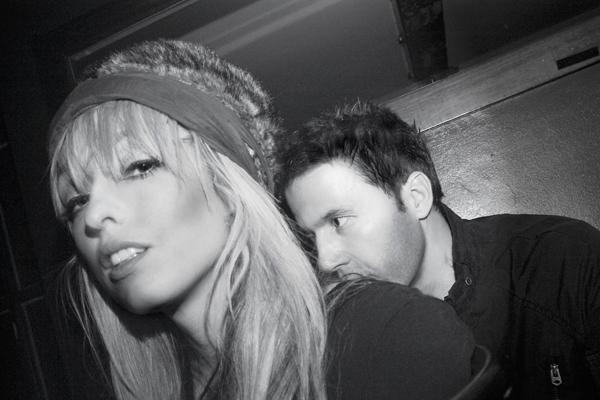 THE TING TINGS - 8.15pm at The Rovers Return (Club Brenda)
Only a handful of people in Manchester seemed to get Katie and Jules' previous band Dear Eskiimo who in our eyes should have been headlining the MEN Arena by this stage. Sadly it was not to be and they walked away and formed the new band The Ting Tings who are equally as brilliant and are already the toast of Manchester before playing their first official gig (in this sense official gig means after a full UK tour and a number of secret bashes at the Islington Mill). They describe themselves as The White Stripes reversed - we think they're potentially going to kick off a whole new electro scene along with The Tigerpicks and Mr Fang!!!

ORPHAN BOY - 7.15pm at The Mark Addy (Blowout)
Backed by Designer Magazine from the moment they stepped in Manchester...here's what we had to say about them last time we saw them. "Orphan Boy arrived in Manchester from Cleethorpes less than 12 months ago and already their brand of "council pop" is making them one of the most talked about bands in the city. With the Orphanites down the front hours before the gig has even started there's one rule and that's to get as f**ked up as possible and then get f**ked some more. As half a dozen photographers down the front snap away, Liam Pedestrian and The Casinos lead the intimate venue into a mosh frenzy which hasn't been seen since those early Libertines gigs. An almost perfect blend of the Clash and the Jam the likes of "Satellites", "Birthday" and their own calling card "Orphan Boy" will see them breaking out of the North". Be there - you know you want to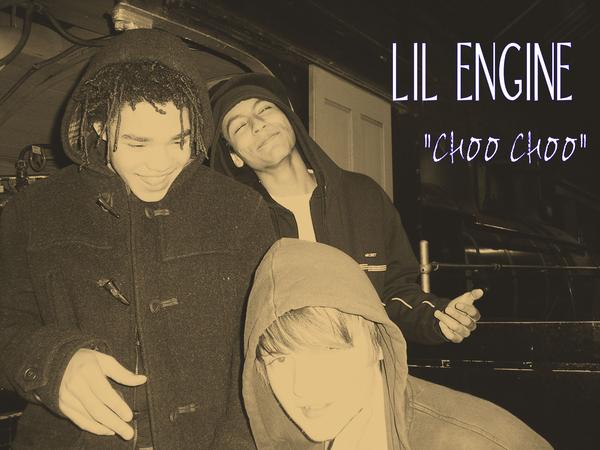 LITTLE ENGINE - 5.15pm at The Mark addy (Blowout)
We haven't seen Little Engine yet but we've been recommended them by every single band thats played a gig for us in the last 12 months. The Drainpipes have called them one of Manchester best punk bands, Spoons can't stop raving about them and Conrad Murray plays them on Revolution virtually every week. On those recommendations alone we've booked them for our All Ages gig on June 1st but we'd seriously recommend you check them out at this event before hand

**********************
To buy £9 tickets for the event click here
For full info in the line up check here
*****************
Click here to leave your comments on the Message Board
(NB: The message board opens in a new window so please disable your pop-up blocker to view)
*****************