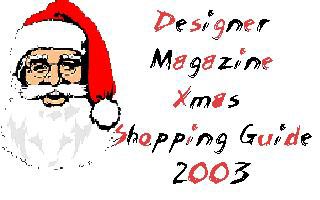 ---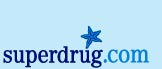 ---
Furry Toys
No matter how old you get there's always something that sucks you in with a furry toy. Childhood memories flood back of your first Teddy and you just have a compulsive urge to go out and buy the nearest thing. In the years since I was a child we've had talking toys, babies that wet themselves but it's the traditional cute well made variety that always rule the day and with Superdrug's range of Furry Toys for both adults and children there's everything you could ever want. Ranging in prices from just £4.99 for a glove puppet and going up to £12.99 for a Super Soft Large Teddy or Puppy. The cutest however we fell are the Shaggy Dog and Shaggy Teddy's retailing at £6.99 and £8.99 respectively.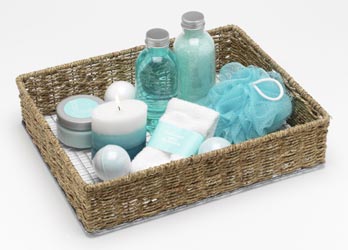 Spa O'Seagrass Basket Set
It's become a long running joke in family's throughout the years that if all else fails buy mum a box of smelly's. With so many of these options and every single high street store it can become somewhat of a chore to sift through the wheat from the chaff so we've taken it upon ourselves to do it for you and based on value and quality we chanced upon the Spa O'Seagress Basket Set. Exclusive to Superdrug stores this set retails at £12.99, looks homely rather than overblown as the cheaper ranges tend to and features a broad range of the Spa O'Seagress products to last long after the Winter months.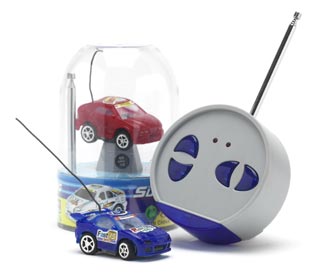 Radio Controlled Car
We're all big kids at heart which is why these Radio Controlled Cars are so fantastic. Small enough to run round the table as well as round the house these little gadgets are perfect after a stressful day at the office. More than that at only £9.99 you can buy a couple of them and stage the mini racing car championships in your home on Xmas Day. Fun for all the family.


Olive Wood Tray Coffret
Like the Seagrass Basket Set, the Olive Wood Tray Coffret is the sort of gift that will please year in year out. Ideal for the working woman this bath time treat provides the ultimate relaxation therapy with a variety of lotions, bath foams and creams as well as a body brush to soak up after a long hard day at work. Soaking in a hot tub for 30 minutes is one of those simple pleasures in life that allow you to take a break from the usual convenient daily shower taken for 5 minutes as you're rushing off to the 9-5. £15.99 is all this will cost you and what's the price of happiness.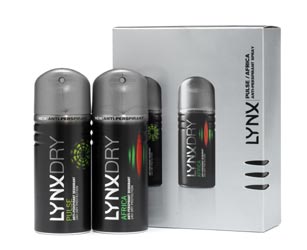 Lynx Travel Bag
Again just a simple small present to be used as a stocking filler alongside a main present. Ideal for people constantly on the road, mums who think their teenage student sons aren't keeping well and at the very least something you can safe until the Festival Season later in the year. £13.70 may seem a little steep but it features all the usual gubbins you'd expect from such a gift and with the recognizable Lynx brand you won't get any blank stares (although you may get the damn that stuff stinks the pits remark...but the less said about that the better)


Colourworks Professional Make Up Wallet
We've all got younger sisters and nieces - so what more perfect than a make up wallet which includes 30 Shades for the eyes, 20 lip glosses, 5 pressed powder blushers and 5 applicator brushes and is housed in a carry case. Being a bloke who doesn't have a clue where to start with make-up and faced with the make-up counter in any store would explode with the range on offer this seems the perfect selection. With the 30 shades you can try out your Sophie Ellis-Bextor and Kelly Osbourne make up tips or maybe go for something a little more subtle - either way at £12.99 it's a bargain.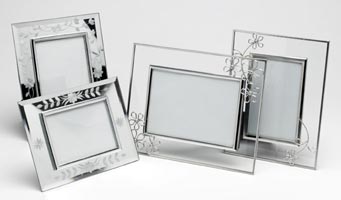 Various Photo frames
What better way to say Happy Xmas than with a photo? The indian philosophy is that having your photo taken steals away a little bit of your soul - we say bunkum to that and say snap away and give a photo to a loved one in a Superdrug Photo Frame. The silver, leather and fabric ranges are priced between 49p and £4.99 while jewelled, stylish silver, etched glass and antique wood range from 99p to £7.99. Simple, succinct and a constant reminder on their bedtime table every morning.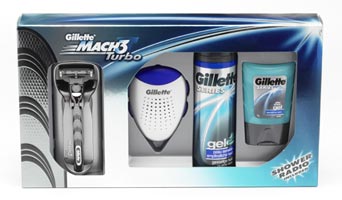 Gillette Radio Gift Set
Gillette - The Best Man Can Get. If you believe the adverts you won't need anymore encouragement. For the time being i'm going to stick to the trusty electric shaver as there's less chance of cutting yourself, but the Gillette Mach 3 Turbo offers the closest shave possible with the safety barriers in place. The bonus though with this pack comes with the Shower Radio which means you won't have to risk your life dragging the extension plugs in listening distance of the bathroom just so you can tune into Talk Radio or the Breakfast show on Radio 1. The dads will love this and at £14.99 it's well within the price range for anyone.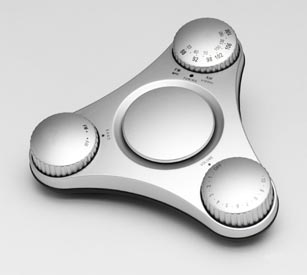 Shower Radio
Maybe you're just looking for a shower radio as a stocking filler rather than as part of a gift set like the Gillette set above. Look no further than this shower radio at £7.99. Maybe not ideal as a full present it's just a little extra to show you care or even better a cheap present for yourself after a long days shopping.

***************
The products selected above are available in Superdrug Stores through the UK
www.superdrug.com
***************