---
DESIGNER MAGAZINE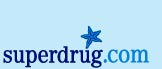 XMAS SHOPPING GUIDE 2004
---
GIFTS FOR HER
Talking Pedometer & Calorie Burn Counter - £9.99
You can barely open a newspaper or magazine without reading about this so called obesity epidemic that's going to cripple the NHS and such. While it may not be quite as bad as the media makes out this talking pedometer is helpful for anyone wanting to do a little gentle exercise or work out how many calories that walk to work burns off. What people realize is you don't have to spend hours in the gym to lose weight - a simple 30 minutes brisk walk to work or around a shopping centre each day will help and this is the perfect tool to show exactly how well it's working.
Bug Shower Radio £7.99
Waiting for that all important news story on Radio 4 before work or wanting to catch the last 20 minutes off the football before you head out to town? Well the bug shower radio is perfect for those not wanting to miss a moment of their favourite show or simply those who want to sing a long to the latest chart fodder in the shower. Simple and effective, this would make a great stocking filler.
Ceramic Hair Straightener
Those with curly hair will know the hell that comes whenever your hair grows above a couple of inches. Tangles and knots follow and before you know it that hair cut you got just 3 weeks ago is being trimmed just to make it manageable. And that's just coming from your correspondent who has a number 2 back and sides. Add the fact that women like to change their haircut at least once a month and the ceramic hair straightener allows them to chance from curly to straight in a few moments. Hair straightener's are now essential in any woman's wardrobe as the make up back, so fellas show you're in touch with your feminine side and win a few brownie points.
Take Away Spa In A Bag - £6.99 / 7 Day Detox Set - £7.49
Remember the days when the bathroom cabinet simply had soap and shampoo in it. No more people. Nowadays our lifestyles have changed to the point where in Britain we're working longer hours than ever before and it's the creature comforts like these 2 separate Spa and Detox sets that help us relax and wind down after a long day at work. Buy your girlfriend one of these, suggest she has a girls night in with the girls and off you go for a session around town. Who said romance was dead? Moi. LOL

GIFTS FOR HIM
Wireless Keyboard and Optical Mouse - £19.99
Tied to the desk all day and night and want to keep one eye on the TV and another typing up that important presentation for the next morning. Simply don't want to be sat in front of the computer screen and want to lounge on the bed. This wireless keyboard is the perfect gift for those men that can't keep away from the computer.
Remote Controlled Mini Cooper Racing Cars - £12.00
Bored at work now they put the internet blocker on certain sites. Don't know what to do in the office to while away the day. Get one of these remote controller racing cars and race them round the office. Alternatively you can let the dog and cat chase it around the kitchen floor and laugh as they pounce only for you to put the accelerator on. A small toy for big boys
***************
The products selected above are available in Superdrug Stores through the UK
www.superdrug.com
***************