The Bravery / Paddingtons / Protocol
Manchester Apollo - 21.11.05

Protocol are hailed as the New Kings Of Romantic Britannia, but it's not until "Beautiful Girlfriend" that things really come together for them. Looking like Nick Cave fronting ROMO also-rans Plastic Fantastic and sounding more like Queercore New York Scenesters Nancy Boy - all helium Bowie-esque vocals, cheap synths and trashy wafer thin guitars - than the current crop of 80s influenced bands such as tonights headliners The Bravery. "Where's The Pleasure With You?" is essentially Blondie's "Atomic" rewritten, "Headaches & Heartaches" has the classic hallmarks of a Duran Duran single while "She Waits For Me" sounds like Gary Numan fronting Tiga after a night on amphetamines. At the moment Protocol have enough tunes to make a great EP, but if they're gonna truly breakthrough they need to take some time out and write some killer songs to really breakthrough, that said Duran Duran made a 20 year career out of about 5 good singles so maybe they could be onto something!!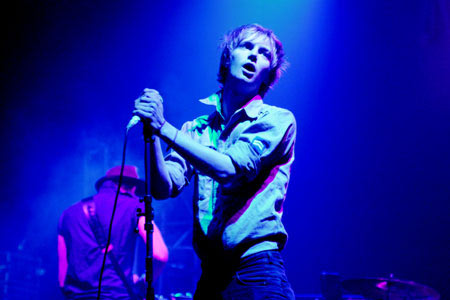 The first time we saw The Paddingtons they were supporting Babyshambles at the infamous Jabez Clegg show last year. There was something there that set them apart from the whole Doherty pandemonium of the time. Maybe it was that they were from Hull. Northerners with a bit of balls rather than living a pampered art school background with silverspoons. Sadly the tunes weren't quite there, it was all a little rough a round the edges and running on adrenaline rather than classic songs. Now with an Owen Morris produced album behind them in "First Come First" they truly are a force to be reckoned with and they've done it by sliding up the slipstream rather than copious amounts of sycophantic press coverage. Listening to tracks like "21", "50 to a £" and "Panic Attack" they're at the same stage The Clash were with "White Riot", playing it through with the basics of 3 chords, but you imagine the 2nd Paddingtons album will be something special that breaks out of the restrictions of punk rock.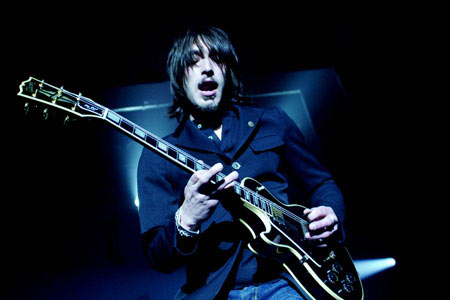 The Bravery's phenomenal rise to the top hasn't been easy, but here at the Apollo Sam Endicott and the boys are clearly going to have the last laugh. It comes after a year which has seen them appear on Jools Holland before they'd even released their first single, have sell out tour after sell out tour but at the same time be equally savaged by the press as fawned upon. Written off in some quarters as simple Killers rip-off merchants and then the revelations that frontman Sam Endicott had been in a ska band previous to the Bravery didn't help the band, but they continued on with the support of the fans carrying them through. Even the power cutting out in front of 50,000 people supporting U2 at the City Of Manchester Stadium couldn't stop them rising back again.
What's immediately obvious from the start of tonight is how The Bravery are going to be a band that adapt and morph with each progressive year. Formed in the aftermath of September 11th they set about developing a sound that was bold and in your face, the image was overt with the boys looking like Morrissey's wet dreams. Endicott would dress head to toe in leather with a rockabilly quiff, bassist Mike would take his shirt off displaying a rippled torso. At the end of 2005 the Bravery have butched up, Endicott looks like he should be playing Nick Kamen in a 80s Levi's commercial, the leather's been replaced by all over denim and sensible sweater. Mike keeps his clothes on and is now suited and booked and shock horror there's even facial hair on display. You could say the Bravery have grown from boys to men and the 2 new songs certainly reflect that with a change of sound which is perhaps more downbeat than the brash singles of "Honest Mistake" and "Unconditional". "Angelina" sounds like Coldplay running through a lost Motown single and it's a real departure which will divide fans new and old. Similarly "Oh Glory" almost ditches the synths completely and comes across like Weezer's "Undone (The Sweater Song)"
The familiar tracks seem like exaggerated versions of themselves. "Public Service Announcement" keeps getting camper and camper every time it's played, while "Tightrope" is a real stadium anthem for the masses rather than torch songs for the few. "Fearless" will forever be know as "the chico" song and the pounding beats at the beginning of "Honest Mistake" is the best intro since New Order's "Blue Monday".
When they return from the studio next Summer you get the impression that we're going to witness a very different band and ultimately that's a good thing. Rather than living on former glories and repeating themselves ad infinitum they're set to enter a bold new phase which will put a bookend on the whirlwind twelve months they've just lived through. If only more bands had the vision of the Bravery!!!
Words: Alex McCann
Photos: Karen McBride - www.karenmcbride.com

*****************
Click here to leave your comments on the Message Board
(NB: The message board opens in a new window so please disable your pop-up blocker to view)
*****************

PHOTO GALLERY

THE BRAVERY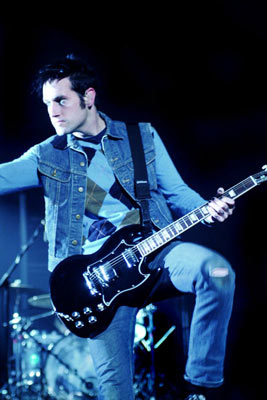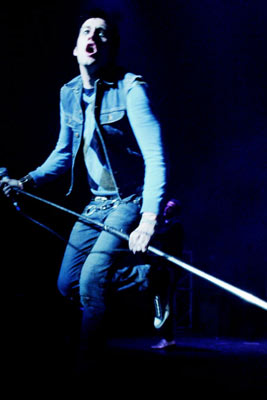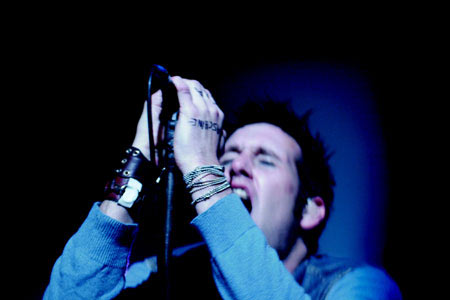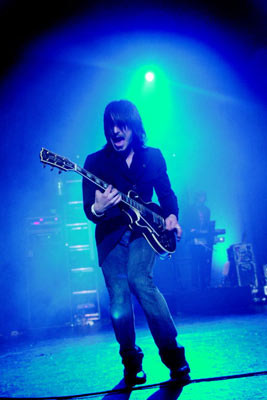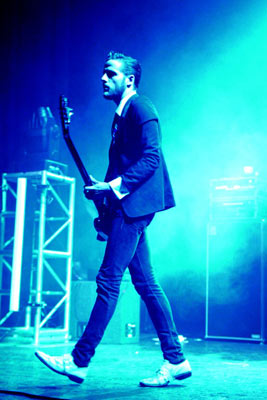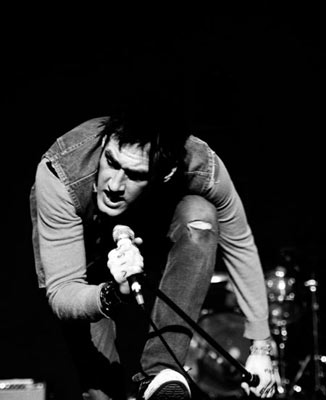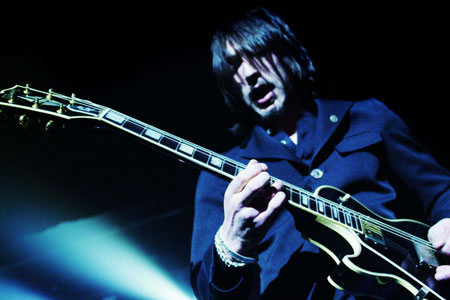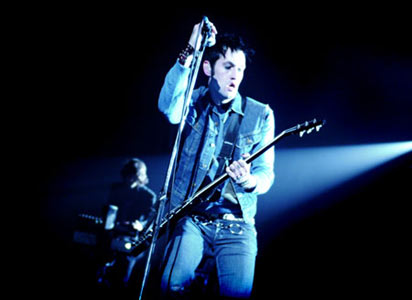 THE PADDINGTONS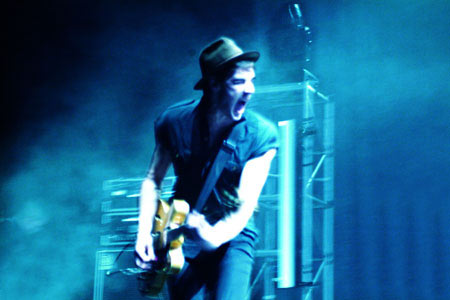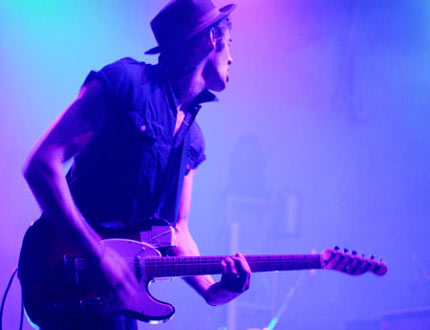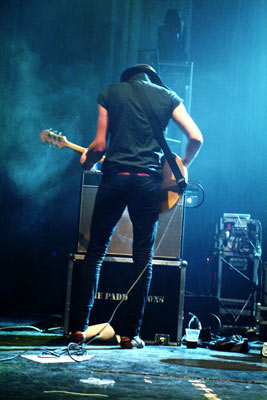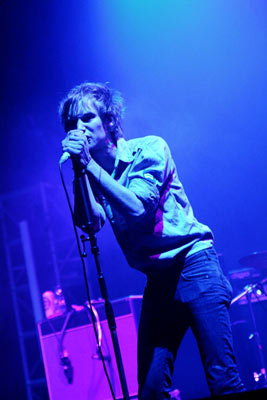 PROTOCOL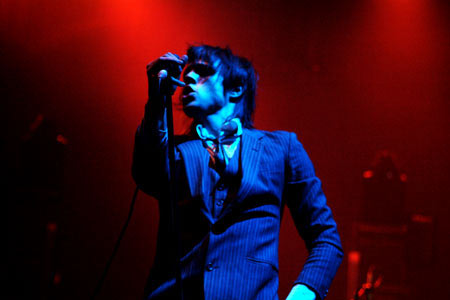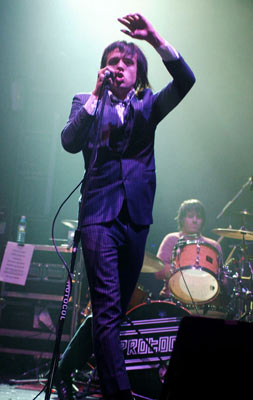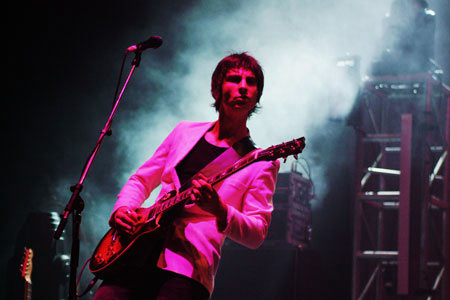 Words: Alex McCann
Photos: Karen McBride - www.karenmcbride.com

*****************
Click here to leave your comments on the Message Board
(NB: The message board opens in a new window so please disable your pop-up blocker to view)
*****************