The Mandigans - Bar Amp, Sale (Manchester) - 11.7.08
Just 3 months ago The Mandigans played their debut gig which saw riotous scenes with the venue seemingly crumbling around them as hundreds of kids went wild for Manchester's best new band. Since then they've managed to squeeze in a London gig and produce their self-titled debut album which they're launching tonight at another packed out gig. It seems the world wants the Mandigans and they want em now!!!
Before the band have even arrived on stage there's a huge weight of anticipation with chants ringing around the venue. Launching into the energetic Libs meets Coral-esque romp of "We Can Work It Out", a song which hints at a one sided version of "Cant Stand Me Now" about an overgrown girl but wrapped around a positive chorus with avoids any Pete and Carl doomsday scenarios. Next up is "In The Morning", a monster hit in waiting and one of the bands clear stand out songs. Its pure pop and instantly familiar yet sounds unlike anyone but the Mandigans.
At this stage its only two songs in but its clear we have something special on our hands. Its easy to forget that this a band that are on their 4th ever gig with an average age of 15 and yet they've got the stage presence of an arena band delivering a greatest hits set. Sure, virtually every song is about girls but every teenager in here is mouthing the words back, indeed half the girls in here tonight have probably got a song written about them, but to knock them for it would be like saying the Beatles shouldn't have wrote "Love Me Do" or "She Loves You".
Slowing down the pace down for the piano ballad "Wait" they introduce guest vocalist Rebecca Hand. If there's proof needed that the band can deliver serious tracks as well as great pop songs then this is it. Expect lighters in the air at future gigs
"Do As Your Told" which we heard in acoustic demo form on youtube recently is re-imagined as a breezy summer pop song complete with the sort of funky bass lines that Andy Rourke underpinned on the Smiths best moments
"Girl Next Door" like "In The Morning" is a staple of the set and still has one of the best opening lines in a song in recent history. We still think it will be as big as the Kooks "Naive" and regardless of whether you love or hate it you will be humming it along in the next 12 months.
Bizarrely enough "Helicopter" intro has to be improvised after the synth loses the sound but it doesn't detract from what is another great song. Leaving the stage the band get constant chants for an encore which they duly oblige with "Giving Up The Hard Way", one of their more subtle verses building up to a stomping chorus and electro breakdown at the outro.
Designer Magazine had already established on that debut gig that The Mandigans were a special band that could just be one of the biggest bands out of this city since Oasis, but tonight they proved yet again with a flawless set which even saw a midset cover of The Killers "Somebody Told Me" simply pass by on the strength of their original material. Most bands spend a lifetime trying to write the classic debut album, the Mandigans did it in a matter of months and yet you know with a talent like this they've got even better songs to come. Remember where you read about this band first!!!
Words: Alex McCann
Photos: Kirsty Umback - www.kirstyumback.com
*******************
The Mandigans self-titled debut album is available now
www.myspace.com/themandigans
*******************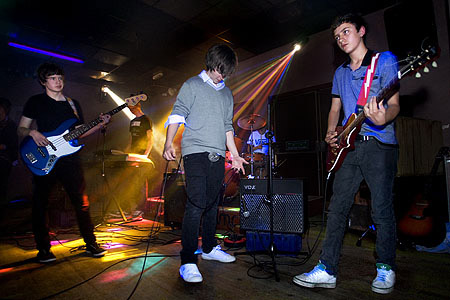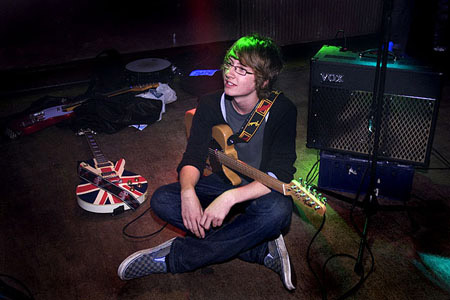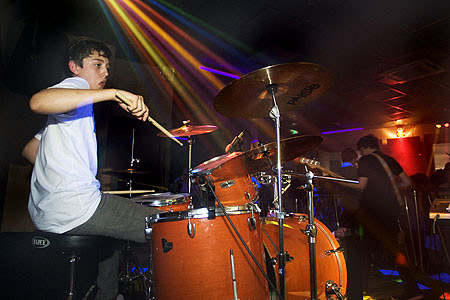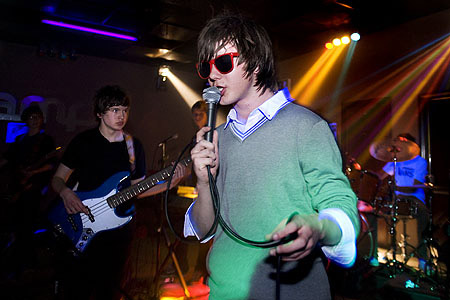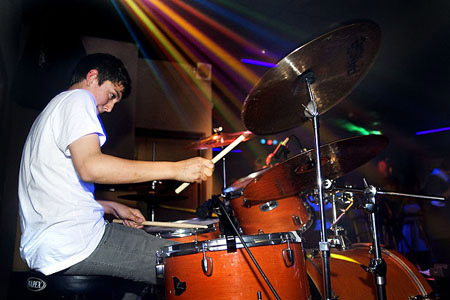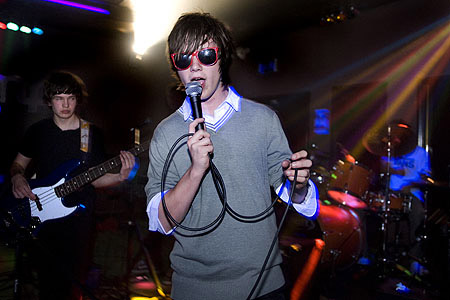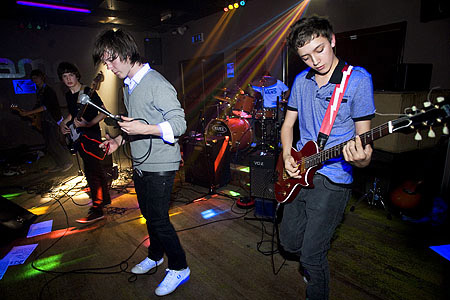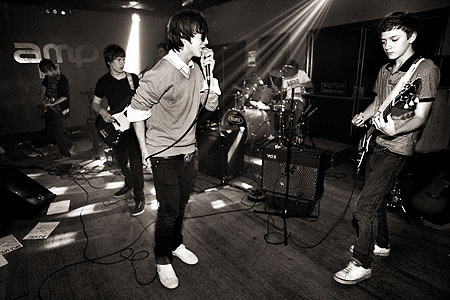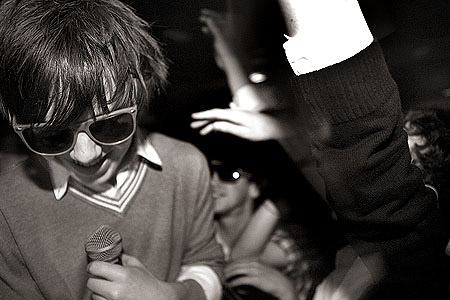 *****************
Click here to leave your comments on the Message Board
(NB: The message board opens in a new window so please disable your pop-up blocker to view)
*****************