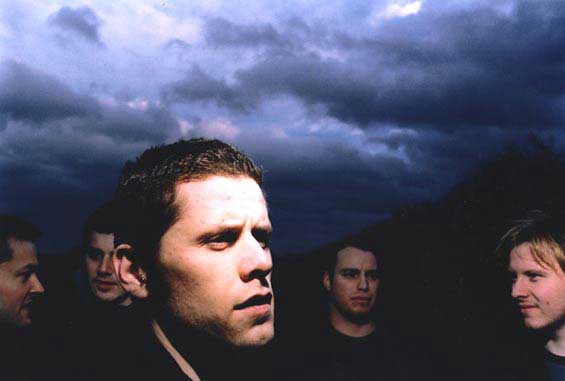 Voy
The chances are you'd have seen Voy in a previous incarnation. Previously known as Cecil - the band released one album "Subtitles", toured with Mansun and then disappeared. Now with a keyboard player in the wings and Mike Hunter (Mansun Producer) twisting the knobs they sound strangely like their former touring partners. The band recently completed a UK Tour and the "Missile" EP is out this week. We got lyricist and frontman Steve Williams on the phone to give us an advance warning.
Q: The "Missile" Ep quite a slice of guitar pop with a dark lyrical undercurrent?
A: Oh yeah, I'm into my dark lyrics. I hate typical lyrics, yer know what I mean. I don't go out of my way to write a dark lyric but I'll look a little bit harder and get off on darker things. Its completely natural.
Our guitarist just sits there watching programs on serial killers all day. He'll tell you any fact about any serial killer - he knows everything about them - books, video's all over the place!!!
I like reading Roald Dahl, yer know what I mean. Rather than some story about a serial killer who's been chopping heads of kids or something.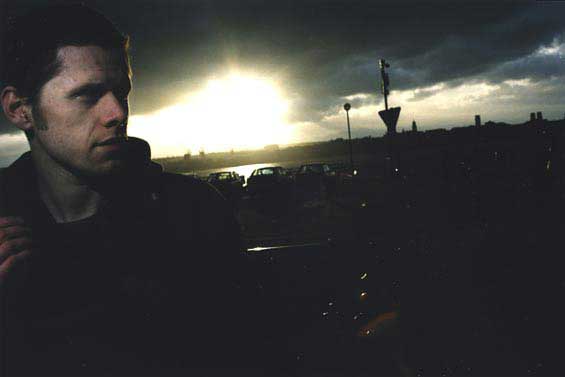 Q: Its pretty much the same line up. Why the name change from Cecil to Voy?
A: We were away for a while. A lot of people parted company with us and a lot of shit like that. We just decided to start again. You know yourself if you've been seeing someone for ages and they get a new haircut it feels all new again.
We just wanted to forget everything. Nothing really bad happenned but we never had any favours being called Cecil - the name didn't help us!!! We just named ourselves something which was faceless and until you saw the faces - which is Voy!!!

Q: The sounds changed a lot as well hasn't it - More melodic, More poppy?
A: Its still quite full on but its more melodic and thought out. Then we were kids, the songs we were playing when we suppported were written when were 17 or 18 and you're writing from those first influences. We were into full on kind of punk so that's what we were writing inbetween smashing our faces up on stage.
There's none of that but its still very energetic. I wouldn't call it pop music. I like anything that is different and not kissing arse for the sake of it. It really horrible and beautiful melodies. Its that Nick Drake kind of thing of finding real beauty from really dark subjects.
*************
"Missile" Ep is out now
*************