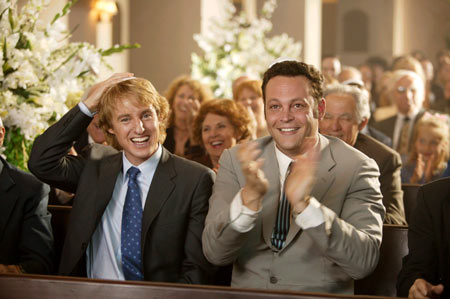 WEDDING CRASHERS OUT TO OWN ON DVD DECEMBER 28, 2005
The outrageous comedy, Wedding Crashers, follows the antics of confirmed bachelors John (Owen Wilson) and Jeremy (Vince Vaughn) who have devised the perfect way to pick up girls - they create fake identities, invite themselves to the weddings of strangers, and help themselves to free food, champagne and scores of beautiful women who will do just about anything to find a husband! And the best part…at the end of the night, they disappear with no strings attached.
They have never encountered a wedding they couldn't get themselves into. Guided by a secret set of wedding crashing "rules", the pair find their way into a different wedding and different bridesmaid's heart every week, but when one of them falls for the engaged daughter (Rachel McAdams) of an influential and eccentric politician (Christopher Walken) at the social event of the year, they get roped into spending a wild weekend at the family's palatial waterfront estate and quickly find themselves in over their heads - with hilarious consequences!
Starring: Owen Wilson (Starsky & Hutch. Meet The Parent), Vince Vaughn (Dodgeball, Zoolander), Rachel McAdams (Mean Girls, The Notebook), Christopher Walken (Catch Me If You Can, Pulp Fiction), Isla Fisher (I Heart Huckabees, Scooby-Doo) and Jane Seymour. Directed by David Dobkin (Shanghai Knights).

COMPETITION

Wedding Crashers was one of the films of the Summer and now it's available to buy on DVD. To celebrate our friends at EIV have provided:
* A DVD Player and a copy of Wedding Crashers DVD for our competition winner
* 2 Runners up will receive a copy of the Wedding Crashers DVD

To be in a chance of winning simply answer the following 2 questions
1. Name the two confirmed bachelors in the film
2. Which actor playes the eccentric politician in the film?

And then email your answers with a subject line "Wedding Crashes Competition" to alexmccann@ntlworld.com including your name, postal address, email address and daytime contact number. By entering this competition you agree to be added to the Designer Magazine email update list (Note: Your email and other details will not be passed onto any third parties)

The closing date on this competition is midday on Monday 16th Jan 2006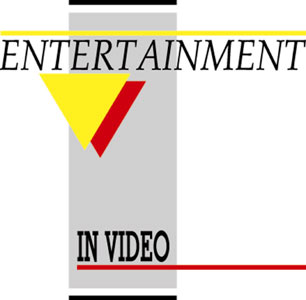 TM & © MMV New Line Productions, Inc. All Rights Reserved.