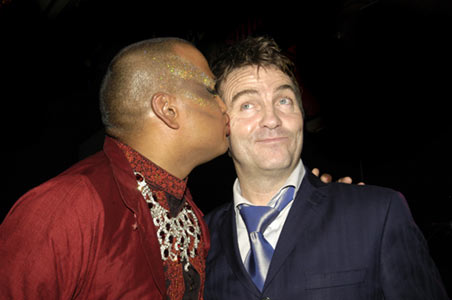 NORTH WEST SMILE COMEDY AWARDS 2005
The launch of the North West Comedy Awards last year saw the spotlight focused back to the heart of British Comedy. Rich in Culture the national Award shows had always been focused to Southern creations such as Little Britain, The Fast Show and more recently the Mighty Boosh, but it's telling to think what a state British Comedy would be in if it wasn't for the likes of Steve Coogan, Peter Kay, Craig Cash, Caroline Aherne, Dave Spikey and Johnny Vegas. Then just look at the vein of comedy through Coronation Street, while Eastenders are busying themselves slitting their wrists, Corrie has always made you laugh out loud each and every episode.
This year the North West smile Comedy Awards 2005 had a shift of venue to the Jarvis Piccadilly Hotel. Hosted by honorary Northerner Bradley Walsh, who play's Danny Baldwin in Coronation Street, the awards were both an opportunity to highlight upcoming talent as well as established names, while the guests who attended made generous donations to the events chosen charity Nordoff-Robins Music Therapy.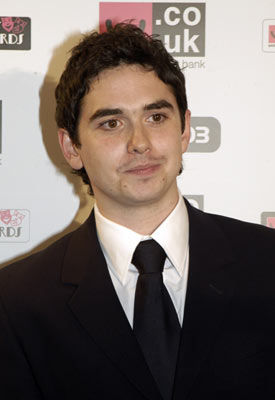 Like all awards show familiar faces return to collect awards given last year, including Alex Carter (Lee Hunter in Hollyoaks) who collected the Award for Best Comedic Performance in Soap for the 2nd year running. Similarly XS Malarkey took on stiff competition from the Comedy Store and Frog and Bucket to take the Best Comedy Club. Whereas last year Mark Benton took home the Best Comedic Performance on Film and TV for his part of Eddie in Early Doors, this year it went to the entire Early Doors cast for their 2nd series. Craig Cash and Phil Mealy also picked up the Best Comedic Writing Award for Early Doors.
Alan Carr took the Best Stand Up on the North West Circuit, an award that shows his rise to prominence since winning the BBC Best New Stand-up competition a few years ago.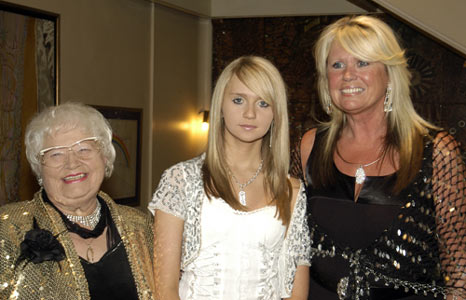 The Les Dawson Award for Services to Comedy, which was originally launched in 2003 as part of the Manchester Comedy Festival, went to Johnny Vegas and was presented by his widow, Tracy and their daughter Charlotte, who was a baby when her father died. Johnny has previously been tipped to play the ex-Collyhurst funny man in a planned BBC film about the lives of iconic British comedians. Johnny Vegas said: "Les is the only comic I've been compared with and been happy with the comparison, so it's a real compliment". Last years winner of the Les Dawson Award For Services to Comedy was won by Agraman for his work with Buzz Club and various venues over the years.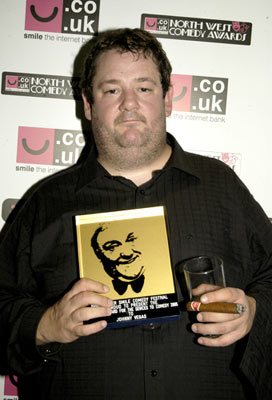 FULL WINNERS
Best Breakthrough in Comedy (sponsored by J W Lees)
Keith Carter
Best Stand Up on the North West Circuit (sponsored by Holsten Pils)
Alan Carr
Best Touring Comedy Production/Show (sponsored by Surprisingly Good Events)
Rob Brydon
Best Comedic Performance on Film and TV (sponsored by 2M:media)
Early Doors (entire cast)
Best Comedic Writing (sponsored by Dinosaur)
Craig Cash & Phil Mealey (Early Doors)
Best Comedy Club (sponsored by Argent)
XS Malarkey
Best Comedy Content in a Radio Show (sponsored by ManchesterConfidential.com)
Lee Mack (The Lee Mack Show)
Best Comedic Performance in Soap (sponsored by Ringspun)
Alex Carter (Lee Hunter in Hollyoaks)
Les Dawson Award for Services to Comedy
Johnny Vegas
Designer Magazine will be bringing you interviews with man of the people, Bruce Jones aka Les Battersby, and the cast of Early Doors over the next week. In the meantime look at our 3am Girl style gallery by clicking here and here's to next years North West Comedy Awards!!!
Words: Alex McCann
Photos: Shirlaine Forrest - www.shirlainephotos.co.uk

*****************
Click here to leave your Comedy Awards comments on the Message Board
(NB: The message board opens in a new window so please disable your pop-up blocker to view)
*****************

PHOTO GALLERY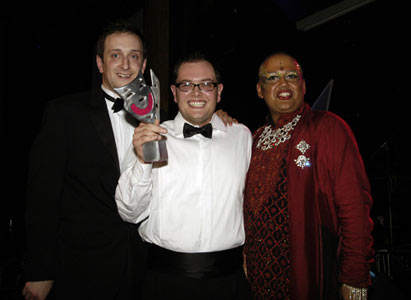 Steve Edge / Alan Carr / Jonathan Mayor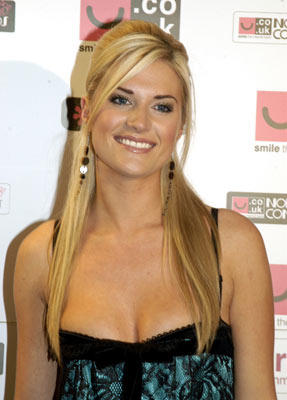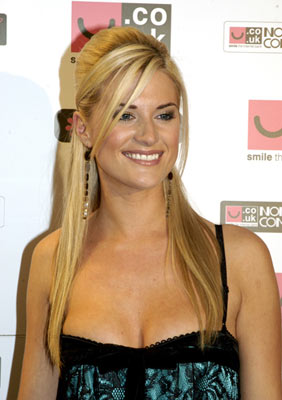 Hollyoak's Sarah Dunn (Mandy)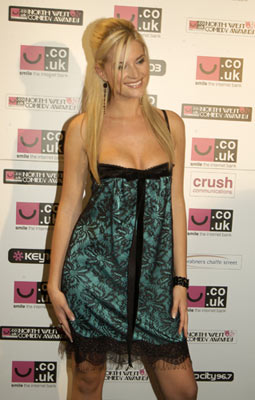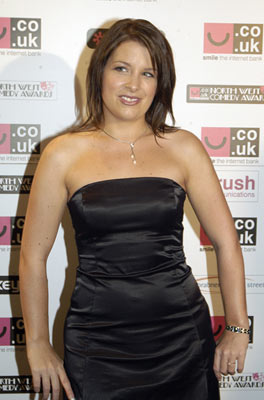 Hollyoak's Sarah Dunn and Kelly Greenwood (Tara)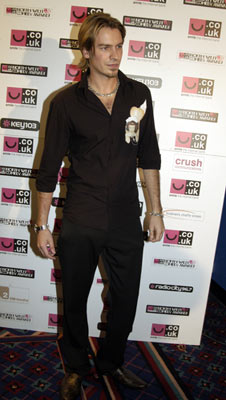 Hollyoak's Ashley Taylor-Dawson and Alex Carter (Darren / Lee Hunter)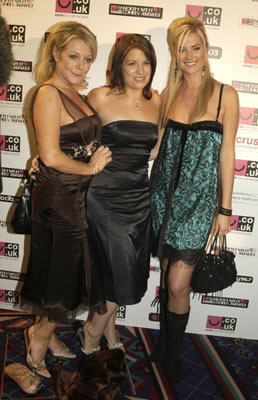 Hollyoaks Ensenble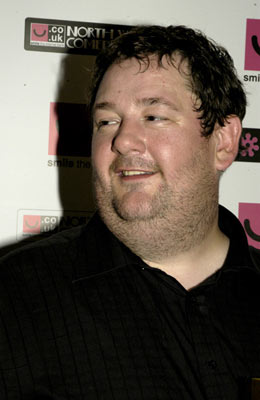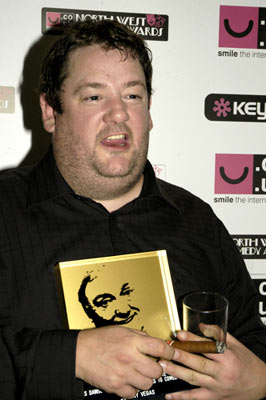 Comedian Johnny Vegas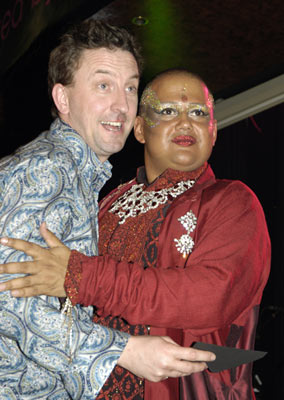 Lee Mack / Jonathan Mayor / Seymour Mace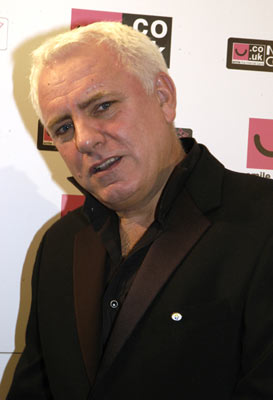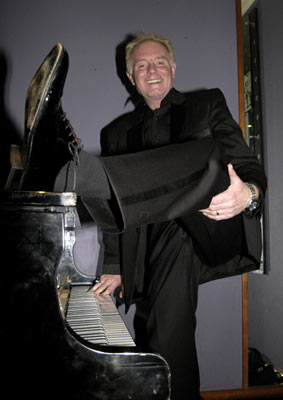 Dave Spikey / Bruce Jones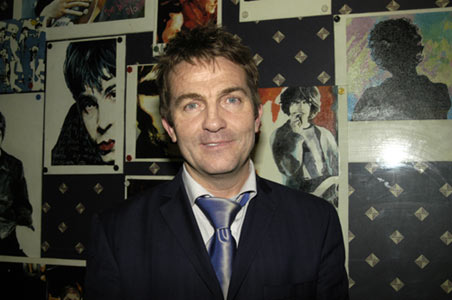 Bradley Walsh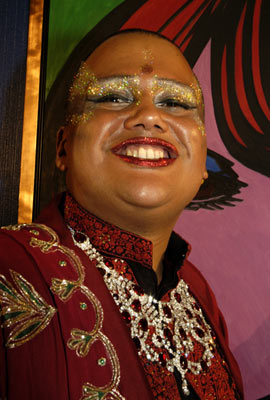 John Bishop / Jonathan Mayor




*****************
Click here to leave your Comedy Awards comments on the Message Board
(NB: The message board opens in a new window so please disable your pop-up blocker to view)
*****************

The Designer Magazine 3am Girls Style Photo gallery is here. Click the pic to view